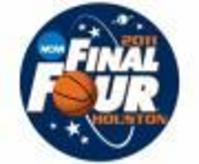 I started iTicketBid.com so that no matter how big the game, everyone will have an opportunity to get tickets for an extremely low cost
Atlanta, GA (PRWEB) March 16, 2011
The latest rage to hit the internet is the penny auction business. Now, iTicketBid is taking the concept of the penny auction to the next level by giving folks a chance to purchase tickets at far less than face value for major sporting events. How major? iTicketBid is running Penny Auctions where the winner of each selects which game they want tickets to for each round of the 2011 NCAA Basketball tournament including tickets to the 2011 Men's Final Four in Houston. For the fans that usually can't afford these hard to get tickets, this is a whole new ball game and truly puts the Madness in March.
iTicketBid is the first ticket focused Penny Auction Website and officially launched on October 1st , 2010 by founder and president Chris Newman for one simple reason: the rising cost of ticket prices. With tickets for sold-out games fetching up to ten times their face value the dedicated home team sport fans are often locked out of seeing their favorite teams play.
"I have been fortunate that my alma mater has played in several championship games over the last 20 years. The unfortunate part is that many times I was paying a thousand dollars for my family to go see a single game," said Newman. "I started iTicketBid so that no matter how big the game, everyone will have an opportunity to get tickets for an extremely low cost."
From the moment of its launch, iTicketBid had bidders lining up to purchase tickets for major college football games like Michigan vs. Ohio State, Alabama vs. Auburn and the SEC Championship game. iTicketBid even upgraded several customers to a private luxury suite at the BCS National Championship Game.. Talk about watching a game in style!
ITicketBid isn't just about opening up the seats for college games; they also have sold tickets through the penny auction format for regular season NBA games and the NBA All Star game, NFL regular season and playoff games and even the Super Bowl. iTicketBid customers can even bid on hard to get and outrageously expensive badges to attend the Masters Golf Tournament.
Chris Newman shares the excitement from satisfied bidders, "Most people have a bucket list of games or events they want to attend in their lifetime. We have had users win passes to the masters for less than ten dollars. I don't know of a better way to be able to go to those events and cross it off their list."
For the true sports fan, iTicketBid also auctions items like plasma TV's to watch all the games they can't attend, iPads to follow team stats and play in fantasy leagues or gift cards to places like Target that will let you snatch up all the tailgating gear you need.
In addition to the sporting events, iTicketBid also runs auctions for big name concerts like Bon Jovi, Katy Perry and Kenny Chesney. Bottom line: iTicketBid is changing the way we buy tickets for games and concerts.
###