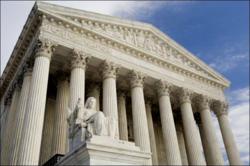 "The user experience is enriched by the multifaceted features and abundance of information the site offers. The content provided and gathered by Law Headlines and News simplifies the process of finding legal solutions for both consumers and lawyers."
(PRWEB) June 02, 2011
Law Headlines and News announces the launch of their new web site, which offers attorneys, legal services, legal branches and consumers the latest news and headlines within the Law Industry. The quick search results the site delivers allow lawyers and consumers to do research on current and past cases and find quick answers to law and legal questions.
The site offers completely free resources with per topic information covering Law subjects such as personal injury, bankruptcy, child support, criminal law, divorce, DUI, drunk driving, estate trust will, immigration and green card, IRS and taxes, legal services, and has a localized feature offering an immediate access to legal aid, divorce and bankruptcy attorneys within the user's city and location. Every page is enhanced with unique videos for easy understanding and information within a given topic-subject.
Our team of researchers have taken suggestions from consumers over the past 7 years to evaluate what consumers needs and requirements are when searching for attorneys and legal services and how to find and utilize do-it-yourself legal documents. The site is designed in an easy-to-navigate manner and is by-topic user friendly. It also utilizes consumer information via blog postings within the subject being researched, giving users in-depth insight into how other individuals have handled their legal issues. When performing a search, users can see immediately related topics, which can aid in the refining of the final results to achieve greater accuracy within a topic search.
The site covers the major 40 topics in the law industry and it's growing to include some of the niche markets. With consideration to the current economic conditions, one of the most valuable areas of this law site covers Bankruptcy, Chapter 7, Chapter 11, Chapter 13, Foreclosure, and how to stop foreclosures. Another noteworthy topics of Law Headlines and News is Identity Theft and Credit Card Fraud, as consumers are now more than ever before being hit by criminal activities. With the rise of such activities, consumers need better protection and understanding of how the identity theft occurs in the age of technology and how that can disrupt our lives very easily. Issues in these areas of law in particular affect the consumers' credit ratings and credit reports, which banks often use against them. Consumers therefore need to be proactive in the protection of their identity and credit cards.
According to J. Sullivan, a spokesperson for Law Headlines and News, "The user experience is enriched by the multifaceted features and abundance of information the site offers. The content provided and gathered by Law Headlines and News simplifies the process of finding legal solutions for both consumers and lawyers."
While the site maintains a vast library of headlines and news, it is constantly being updated with the latest headline stories within the Law and Legal industry, making it a go-to destination for legal eagles and consumers wanting to stay on top of a specific law topic. Case law has always been a difficult area to research, and this site has now become an instrumental tool for legal counselors and assistants in their examination of past cases. The site is also a valuable resource for law schools and law students giving them quick access to the latest news, lawsuits trials and court information.
For more information or to contact us, please visit us at: http://www.LawHeadlinesAndNews.com
###