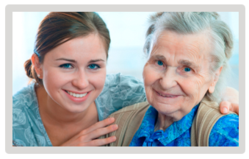 Chicago, IL (PRWEB) June 16, 2011
A new era was ushered in at the beginning of this year: The Baby Boomers hit retirement age. By some estimates, around 6,000 seniors will be celebrating their 65th birthday every day. As those numbers increase, issues regarding healthcare and retirement options will become topic number one for many Americans. LivingSenior was started as an online resource center that provides a wide range of valuable information for seniors and their families as they make the transition into the golden years of retirement.
Tracking the trends that matter the most to retirees is the primary focus of LivingSenior. Much of the discussion in Congress these days concerns rising healthcare costs. All these talks on the subject of how to fix Medicare and Medicaid will become even more important as this new wave of seniors enter into the system. Another important issue that needs to be discussed is where all these new retirees will be living. LivingSenior provides expansion updates and links to all the new and existing retirement communities across the country.
Wellness is also a huge concern for seniors. LivingSenior will be tracking the latest developments in this area. Additionally, the website will be showcasing those retirement facilities which are offering the most successful wellness programs.
Where a senior spends their retirement depends on two major factors: Budget and health. Sometimes even the best retirement plans can be put into a tailspin if a health crisis crops ups. However, there are many viable choices for retirees who want to continue an independent lifestyle albeit one with a little assistance. These options range between in-home care to transitioning into assisted living facilities. Which is the best choice? What should a retiree look for as they tour these facilities? What questions should be asked of the staff? The answers to these pertinent questions can be found on LivingSenior.
When medical complications require long term care a senior and their family will need to know what their choices for care are. Nursing homes can provide a level of ongoing care to seniors who are facing more challenges with their physical and mental well-being. In those cases where end of life care takes precedence hospice care becomes a great source of comfort for families and their loved ones. LivingSenior offers pertinent information about how types of facilities work and are managed.
Even if a potential retiree is years away from "official" retirement, they can still start planning for that future today. In fact, they will be in a stronger position to have more retirement options available to them if they can develop a comprehensive saving plan starting today. LivingSenior offers valuable insight on how to manage savings and how to arrange retirement plans to provide the maximum benefits.
There are many options to consider when it comes to retirement living plans and care. The best way to make those decisions is to be armed with the kind of information that is available at LivingSenior. Anyone that has worked hard for their retirement has earned the right to enjoy these years. LivingSenior can help make those retirement dreams a reality.
###