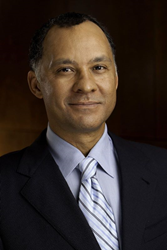 We do not want to mislead the public but be a part of the education process.
San Francisco, California (PRWEB) July 20, 2011
The FDA regulates the use of stem cell therapy to diseases, which makes it considered a drug and is only available to patients that are part of a clinical trial. On the other hand, fat injections "enriched" with one's own stem cells are being used to enhance cosmetic procedures such as the facelift. This is not being regulated by the FDA as it does not fall under "drug therapy" classification since it is performed in the same surgical procedure.
In the past few years researchers have discovered stem cells can be extracted from adult fat tissues. Unlike embryonic stem cells, adult stem cells extracted from one's own fat are abundant, easily available and do not present ethical controversy. But this can open the door for innumerable problems, as addressed by ASAPS (American Society for Aesthetic Plastic Surgery) and ASPS (American Society of Plastic Surgeons) the two leading plastic surgery associations whose members are Board Certified Plastic Surgeons. In a joint statement at the May 9, 2011 Aesthetic meeting in Boston, the societies stated that they feel there is not enough scientific evidence to support the safety and efficacy of stem cell therapy in aesthetic medicine.
Advertising claims that have hit the market regarding the miracle of the stem cell facelift for example are premature. Expensive machines are already available to extract stem cells and may be exploited by many who had not had years of proper training in aesthetic surgery. Not unlike the multitude of various liposuction machines we have seen in the past that included one or two weekends of training for the practitioner!
The use of autologous fat (from one's own body) that has been enriched with stem cells for cosmetic procedures currently is being used by some physicians. Since it is not illegal, ASAPS and ASPS request that their members only do this within clinical studies under institutional review board approval and report their findings.
Stem cells are found naturally in fat, and fat injections have been around for a long time. Fat injections do not fall into the same category as stem cell injections which are still considered a new frontier. There are some board certified plastic surgeons, such as Miguel Delgado, M.D. that have perfected the use of fat injections to enhance the facelift and other procedures.
It takes the eye of the artistic surgeon, who has the experience and advanced training to put this science to best use in the safest environment. With all that being said, Miguel Delgado, M.D. has noticed through the years, that his facelift patients that have opted for the fat injections have benefits that other patients do not. The color, texture and thickness of the skin seem to improve for months or even years, in addition pore size has decreased and wrinkles tend to diminish. The patient pictured here, shows before surgery, 6 months after surgery and five years after surgery at age 65.
Miguel Delgado, M.D. holds the two credentials most coveted by plastic surgeons practicing in the United States, namely certification by the American Board of Plastic Surgery and membership in the American Society of Plastic Surgery. He has his own fully accredited surgery center and two offices located in the Bay Area, San Francisco and Marin. View his vast amount of before and after pictures of his San Francisco facelift patients. For more information visit http://www.dr-delgado.com or call for a consultation at (415) 898-4161.
###