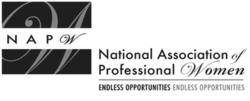 "We will also be reaching out to other NAPW chapters to assist in making this event successful," Kathy said. "We already have members as far as Florida making contributions via Paypal. We will be doing additional marketing to get exposure for the event."
Garden City, NY (Vocus/PRWEB) March 05, 2011
The meeting was called to order by the President, Kathy Plummer, MHS and introductions were made. Four new members attended and introduced themselves. They outlined their businesses and provided contact information via business cards. Utilizing a roundtable forum everyone stated what they did professionally and personally. Everyone talked about their passions, what they enjoy doing and what each member wanted to accomplish in 2011.
Aileen Ryan, owner and operator of CrossFit Rising which is a gym that focuses on strength training and conditioning as well as Olympic Lifting, Kettlebells and nutrition. Aileen is primarily interested in marketing her gym and branding herself. Kathy stated she would speak with her regarding one-on-one marketing and branding consultation. Aileen Ryan can be reached via http://www.crossfitrising.com.
Gail Scanlan, President of 3-W Presence, Inc, which is a company that designs, develops and hosts websites for businesses. They are also responsible for search engine optimization and web placement. She helps companies get their web presence online. She is seeking customers and more exposure for her business. You may contact Gail at http://www.3w-presence.com.
Patti Carrera, owner and operator of Carrera Brokerage. She provides bi-lingual (English/Spanish) health, dental and life insurance, medicare information, clarification and options as well as discount prescription drug cards from Community Assistance Program (CAP). She is available for consultations, comprehensive quotes and plan option presentations for large, medium and small companies. Services are confidential, personalized and of no-cost to clients. Patti can assist in billing and claims with her client advocacy skills. You may contact Patti for further information or to schedule a personal and confidential consultation at carrerabrokerage@gmail.com.
Nora Grant, Executive Director of Rainbow Castle Pre-school, our host facility. Nora makes Rainbow Castle available to NAPW for the monthly meetings. She has a Masters degree in human development education and a BA in Psychology. She has an extensive career in early childhood education, received certification to teach P-3 and has been the head teacher and Director for over 8 years. She is also responsible for administration of the school as well as training and staff development. Nora is primarily responsible for ensuring that the lesson plans are done weekly and that the teachers are adhering to the curriculum mandated by the Deptartment of Education. She is also responsible for student safety and ensuring that the building is safe for the students in compliance with the Department of Health. Nora stated that she is very civic and community minded and that previously she was very active and involved in her community. She also stated that she, along with a few other ladies, helped to launch Shelter Our Sisters (SOS) Teaneck/ Hackensack location. Nora stated that she is excited about getting more involved in the community through NAPW.
Nora brought a guest Jocelyn "Joy" Payne who is one of the lead teachers at Rainbow Castle.
Jocelyn "Joy" Payne, Miss Joy as she is affectionately known by the children, has two Masters degrees: one in Education and one in Special Education. She is Montessori trained in early childhood education. She is the group teacher and head teacher at Rainbow Castle. She is well versed in Tae Kwon Do and other forms of martial arts and enjoys hunting for sport.
Our guest speaker and presenter was Marlene Bremer. Marlene Bremer is an artist who works in various mediums such as abstract expressionistic, acrylic and oil based. She is the owner of the Marlene S. Bremer fine art studio. Marlene has a Masters of Art from William Patterson NJ and her Bachelors in Fine Arts. She additionally has a Certificate in Appraisal studies from New York University (NYU) and is a certified Appraiser in Fine Art. She taught art appreciation at Bergen Community College, has won numerous awards and her works have been exhibited nationally and internationally in locations like Paris, Germany, UK, Wales & China. She is currently active and a member of National Association of Women Artists (NAWA). She served as co-chair of the Exhibition Committee and various other committees. She secured and organized her own exhibition and others for NAWA at Fairleigh Dickinson University, Teaneck/Hackensack campus. She was featured in Who's Who in Gallery. She brought several portfolio books and explained about the pictures. The group had a chance to view her artwork and see some of the write ups and accolades of her newspaper features. She is looking to consult.
Marlene raised a point about wanting to work with some designers and having her art featured in public and private buildings. All members were asked to inquire as to whether anyone is currently seeking art work or art appraisal consultations. Marlene stated she is available for both. The membership stated they will inquire.
Vashonna T. Hassett introduced herself as the founder/Executive Director for the Center for Counseling & Holistic Services and the President of All So Sweet. All So Sweet is a women centered social networking organization. There are men that attend the events but its primarily geared towards women. Meetings are held monthly, primarily in Newark, NJ. Her organization provides counseling for women, children and families. Her expertise is Non-Profit management, business management, strategic planning, staff development and training as well as staff recruitment, crisis interventions, grief therapy, intensive in home therapy and leadership development. Vashonna is very active in her community. Vashonna has a Masters in Social Work from Hunter College. Her area of specialization was Administration & Community Organization and Planning. She is currently involved with National Association of Social Workers (NASW), National Association of Women Business Owners (NAWBO), Zeta Phi Beta and Alpha Phi Omega. Her support for the NAPW Bergen Chapter has proven invaluable.
President, Kathy Plummer stated that our first event will be a collaboration between NAPW and Project Lipstick. The president of the NY Chapter of Project Lipstick and NAPW member Breanna Page, will be our guest speaker for the March meeting. She will explain the significance of the makeovers. In preparation for the shelter event (makeovers) there will be a product drive. Member Vashonna T. Hassett brought in some Mary Kay make-up that was donated for the event. The product drive would be to collect makeup for the launch of Project Lipstick as well as the collaborative event between NAPW Bergen and Project Lipstick Bergen County. Project Lipstick is a non-profit 501(c) (3) that provides makeup to women in battered women's shelters. The shelter event is scheduled for Late April or Early May.
Kathy stated she is setting up a presentation with the Executive Director of Shelter Our Sisters (S.O.S.) in Hackensack/Teaneck.
"We will also be reaching out to other NAPW chapters to assist in making this event successful," Kathy said. "We already have members as far as Florida making contributions via Paypal. We will be doing additional marketing to get exposure for the event."
Once the date is confirmed, it will be placed on the NAPW chapter wall. Anyone who wishes to donate makeup for the project is asked to contact Kathy on NAPW National and local chapter Wall, or through the NAPW message center.
All are asked to bring any make up products to the next meeting in preparation for the product drive. Additionally, the chapter will be providing new or gently worn business and business casual attire for the women who wish to enter or re-enter the workforce.
Kathy spoke with one of the members about bringing Bottomless Closets to NJ and starting a chapter in Bergen County. Kathy will currently be scouting out a boutique like space for the Bottomless Closets donations.
Additionally, chapter members will be providing resume preparation and job search assistance for the women in the shelter to assist them with their job search.
The chapter extended a big thank you to Marlene and Patti for sharing their talents and services with the members. They also thanked Vashonna T. Hassett who donated makeup for the shelter event and Nora Grant for providing the venue for their meeting.
The next meeting for the Bergen County, NJ Chapter is scheduled for March 22, 2011 at the Rainbow Castle Pre School at 6:30pm.
For additional information regarding the Bergen County local chapter and/or NAPW, please visit http://www.napw.com.
Follow us on Facebook and Twitter.
###