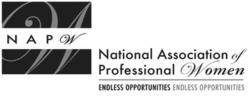 "Members agreed that we all joined NAPW for the networking opportunities," said Samantha McAuliffe, Chapter President. "We decided that professional networking would be main focus of the Chapter."
Garden City, NY (Vocus/PRWEB) March 04, 2011
The Raleigh-Durham Chapter of NAPW hosted its launch meeting on February 22, 2011 at the Tobacco Road Sports Café in downtown Durham. Members discussed future topics, NAPW updates and the grand opening of local businesses.
Anji Saunders was in attendance. She is a Chanel makeup artist for Belk at Crabtree Valley Mall in Raleigh. She is a fashion enthusiast who visits New York annually to stay abreast of the fashion trends.
Teel Anderson, Development Officer for Duke University is the President of her son's PTA. She calls Wake Forrest home.
Sandi King is a Public Sector Marketing Manager for Cisco Systems, Inc in Research Triangle Park. Sandi is also from Wake Forrest.
Samantha McAuliffe is the Executive Assistant to the Vice Chancellor of Human Resources at UNC-Chapel Hill. She is new to the area and loves all that Durham has to offer.
Randi Stewman attended as a guest. She is a Graphic Designer and Independent Distributor for SendOutCards in Carrboro. Randi is currently applying for membership in NAPW and decided to visit the chapter meeting to learn more about the organization.
Since this was the first meeting of the Chapter members spent time getting to know one another. The group briefly discussed and determined a common vision for the Chapter.
"Members agreed that we all joined NAPW for the networking opportunities," said Samantha McAuliffe, Chapter President. "We decided that professional networking would be main focus of the Chapter."
Members also expressed interest in hearing guest speakers on various business topics as well and the group planned to keep this in mind as the Chapter grows. They also intend to discuss current and best business practices and share ideas with one another regarding business growth.
For additional information regarding the Raleigh-Durham local chapter and/or [NAPW please visit http://www.napw.com.
Follow us on Facebook and Twitter.
###