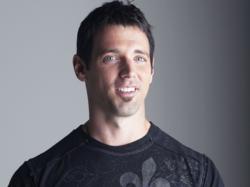 Heck, we're doing this to change the world.
Toronto, ON / New York, NY (PRWEB) December 10, 2011
Precision Nutrition, the world's leading online nutrition and certification company, today announces a major expansion into "external coaching."
"We're already running the world's largest body transformation program by coaching thousands of clients each year and helping them lead better lives," said Precision Nutrition Chief Science Officer John M. Berardi. "And we're enabling fitness professionals to do the same thing with our certification program. But now we need to up our game."
Berardi outlined an ambitious plan for Precision Nutrition to reach a much broader audience of people who are not current clients at the company's annual staff meeting, held last week at the White Oaks Conference Resort and Spa in Niagara-On-The-Lake, Ontario. The plan includes a website relaunch, increased social media presence, publication of free e-books, guest blogging on health and fitness websites, and an increased emphasis on public outreach.
Berardi noted that the Precision Nutrition staff had doubled this year and said he expected it to double again next year. He also paid tribute to the staff's shared sense of purpose. The staff includes PhDs, authors, fitness trainers, a former United States Marine, a former think tank wonk, a former police officer, a tech guru who is also a champion women's wrestler, two nutritionists, and a former elementary school teacher. Many have overcome obstacles in their own lives.
You can read more about the Precision Nutrition coaches and their stories in this blog post.
Berardi said: "All of us at Precision Nutrition do something remarkable. Every year we take a bunch of out-of-shape clients and get them into the best shape of their lives."
One of the those people is Kim Misher. After college, she had fallen into some bad nutritional habits. But with the help of Precision Nutrition's Lean Eating coaching program, she made remarkable progress and won a $10,000 prize for the best body transformation.
Misher said, "Lean Eating not only taught me how to make my own food, it taught me how to make my own happiness." Today, Misher is sharing that passion with others as Precision Nutrition's Director of Social Media.
Berardi said: "This isn't just a job for us. We're all doing this to give something meaningful and important to our clients. Heck, we're doing this to change the world. That's why we'll be reaching out to more people in the coming year."
About Precision Nutrition
Precision Nutrition is life-changing, research-driven nutrition coaching for everyone. The company translates science into real results for real people. It collects more nutrition coaching data than anyone in the world. Precision Nutrition also certifies fitness professionals and trainers worldwide through our Essentials of Sport and Exercise Nutrition textbook and online course title nutrition certification so they can help their clients lose fat and live healthier, more satisfying lives.
About Dr. John M. Berardi
Dr. John M. Berardi is the co-founder and Chief Science Officer of Precision Nutrition Inc. One of the world's foremost experts on sport and exercise nutrition, Dr. Berardi has authored numerous peer-reviewed studies, books, textbooks and hundreds of magazine articles on the topics of exercise and sport nutrition. As a nutrition coach and exercise physiologist, he has coached hundreds of elite athletes, among them professionals and Olympic gold medalists, and thousands of everyday folk through the Lean Eating Coaching Program. In the last two Winter Olympics alone, his athletes collected over 25 medals, 12 of them gold. In addition, he serves as a nutrition and high performance consultant for Nike. For more about Dr Berardi and his work, visit http://www.precisionnutrition.com.
# # #