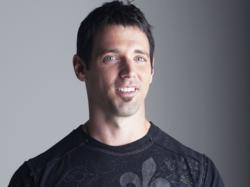 We put our money where our mouth is.
Toronto, ON and New York, NY (PRWEB) December 21, 2011
Precision Nutrition, the world's leading online nutrition coaching and certification company, announces a waiting list and a big incentive for participants in its 2012 Lean Eating Coaching Program: $75,000 in prizes.
"We're providing a compelling, positive incentive to lose weight," says Precision Nutrition Chief Science Officer John M. Berardi. "This goes way beyond the usual New Year's resolutions that are quickly forgotten."
Berardi says lecturing and hectoring people about weight loss doesn't work. He calls that approach "condescending and kind of annoying."
A better approach is giving people something to aim for: big, inspiring goals. That's always been the basis of Lean Eating, a coaching program that has transformed the lives of over 7,000 people around the world.
"So that's why we put our money where our mouth is," says Berardi. Precision Nutrition will award $75,000 in cash prizes. The male and female grand prize winners will each receive $25,000. An additional $25,000 will be shared by 34 other winners.
Precision Nutrition doesn't believe in conventional diet plans. Instead, it builds diets one very small piece at a time, in ways that integrate workouts and habit tracking. Participants receive detailed nutrition and exercise instruction from world class coaches, access to private online forums, and all the benefits of lessons learned from the world's largest body transformation study.
In a recent blog post, Berardi explained the three things that happen in Lean Eating.
1. If it doesn't work, it's free. If you follow the program at least 80% of the time and at the end you're not happy with the results, we'll give your money back. All of it. Every penny. You get to decide if the program was worth it. Why do we do this? Because we stand behind our product. And we're confident you'll end up leaner, stronger, healthier and happier than you've ever been.
2. If you do a good job, you get in the best shape of your life. Follow the Lean Eating program, and you will get the body you're after, plain and simple. That's what people are looking for: something that truly works. And that's what Lean Eating delivers. You walk out in the best shape of your life.
3. And if you do a great job, you get in the best shape of your life AND you can win serious coin. Bonus: if you really kick butt in this, you might even win a bunch of cash at the end too.
But Precision Nutrition has only enough staff to provide superb coaching to just a few hundred new clients each round. The last Lean Eating coaching group, which costs $99 and $99 per month for 12 months, sold out in 24 hours.
That's why a waiting list is now open for the Lean Eating Program that opens for public registration on January 4, 2012. Those on the waiting list get to register 24 hours before everyone else.
So watch this video of what happened when last year's winners were surprised by their coaches -- and giant checks.
And start thinking about what you might do with $25,000.
About Precision Nutrition
Precision Nutrition is life-changing, research-driven nutrition coaching for everyone. The company translates science into real results for real people. It collects more nutrition coaching data than anyone in the world. Precision Nutrition also certifies fitness professionals and trainers worldwide through our Essentials of Sport and Exercise Nutrition textbook and online course so they can help their clients lose fat and live healthier, more satisfying lives.
About Dr. John M. Berardi
Dr. John M. Berardi is the co-founder and Chief Science Officer of Precision Nutrition Inc. One of the world's foremost experts on sport and exercise nutrition, Dr. Berardi has authored numerous peer-reviewed studies, books, textbooks and hundreds of magazine articles on the topics of exercise and sport nutrition. As a nutrition coach and exercise physiologist, he has coached hundreds of elite athletes, among them professionals and Olympic gold medalists, and thousands of everyday folk through the Lean Eating Coaching Program. In the last two Winter Olympics alone, his athletes collected over 25 medals, 12 of them gold. In addition, he serves as a nutrition and high performance consultant for Nike. For more about Dr Berardi and his work, visit http://www.precisionnutrition.com.
# # #