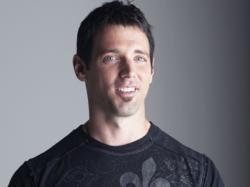 Forget about the usual New Year's weight loss resolutions.
Toronto, ON and New York, NY (PRWEB) December 29, 2011
New Year's resolutions to lose weight by joining a gym "have never worked and never will," says Dr. John M. Berardi, Chief Science Officer at Precision Nutrition and one of the world's leading nutrition experts.
"Research shows that with exercise alone you can expect to lose only about half a pound to one pound per month," says Berardi. What works best is habits built slowly — one small step at a time — in a program that combines exercise, nutrition and coaching. Participants in programs like that can expect to lose five times more fat than in an exercise-only program.
Precision Nutrition offers such a combined program. It's called the Lean Eating Coaching Program and a waiting list is now open for a program that begins January 4, 2012. But Berardi says the lessons learned over ten years of conducting the world's largest body transformation study apply to everyone.
"We all love 'change everything moments' moments like winning the lottery. But that ain't reality," says Berardi.
In Precision Nutrition's Lean Eating Coaching Program clients are given one small act to do, each and every day. Any less, and they lose momentum; any more, they get overwhelmed.
Some people find this out the hard way, says Berardi. "They make a heroic effort to change every part of their life, from the time they wake up in the morning to the kinds of foods they eat to adopting a new workout program and dozens of other changes."
"This all-or-nothing attitude may work for a week or two, but pretty soon they'll crash and burn and be right back where they started. That's why it's important to practice one small thing at a time instead of trying to make a mad-dash for the finish line."
But small, daily habits (like those in the Lean Eating Coaching Program) slowly stack up on top of each other. The aim is to build a healthy set of eating and exercise habits that are practiced consistently. Habits can include such seemingly small steps as taking a multivitamin or eating more vegetables.
No new habit should be attempted without 90% confidence that it can actually be done. Anything less and the habit should be scaled back. That might mean eating two servings of vegetables instead of five. "If it seems so easy that you have to roll your eyes, you know you can do it consistently. And you can gradually increase the difficulty over time," says Berardi.
Instead of a quickly forgotten New Year's resolution, Berardi suggests asking yourself whether you have the tools needed for lasting change. "Do you have a support network? How about a mentor or a coach? Do you have confidence in the workout and nutrition program you'll be following? Do you need to be less heroic and more in tune with your small daily habits?"
"Pick one thing and start there," says Berardi, "because getting started is the most important lesson of all."
About Precision Nutrition
Precision Nutrition is life-changing, research-driven nutrition coaching for everyone. The company translates science into real results for real people. It collects more nutrition coaching data than anyone in the world. Precision Nutrition also certifies fitness professionals and trainers worldwide through its Essentials of Sport and Exercise Nutrition textbook and online course so they can help their clients lose fat and live healthier, more satisfying lives.
About Dr. John M. Berardi
Dr. John M. Berardi is the co-founder and Chief Science Officer of Precision Nutrition Inc. One of the world's foremost experts on sport and exercise nutrition, Dr. Berardi has authored numerous peer-reviewed studies, books, textbooks and hundreds of magazine articles on the topics of exercise and sport nutrition. As a nutrition coach and exercise physiologist, he has coached hundreds of elite athletes, among them professionals and Olympic gold medalists, and thousands of everyday folk through the Lean Eating Coaching Program. In the last two Winter Olympics alone, his athletes collected over 25 medals, 12 of them gold. In addition, he serves as a nutrition and high performance consultant for Nike. For more about Dr Berardi and his work, visit http://www.precisionnutrition.com.
###