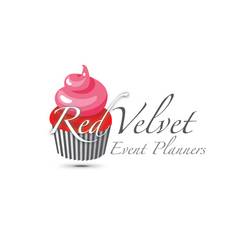 Atlanta, GA (PRWEB) March 3, 2011
The Red Velvet Event Planning Expo & Launch Party is an exclusive social event for event planners. All are invited—men, women, new planners, seasoned planners, and those interested in planning their wedding or personal events—to come out to the Cobb Galleria on Saturday, June 4, 2011 from 11am to 4pm to experience event eye candy, live entertainment, do it yourself demonstrations, event planning seminars, delectable desserts, fabulous event designs, caterers, pastry chefs, florists and much more! There will be something for everyone.
At the Red Velvet Event Planning Expo individuals can meet with vendors face to face to book their services or purchase their products. Vendors will be among the most diverse group of event planners gathered in one place providing both with a full day of event planning resources and an ultimate event experience.
The Red Velvet Event Planning Expo is designed to cater to event planners at all levels particularly independent party and event planners. Hospitality vendors and entertainment professionals of all genres are welcome to showcase their facilities or talents at this event. "Vendors can expect more than a table for registering; we are offering professional marketing photos for vendors to use after the event to show their business in action" says Helena Paschal, Event Manager of Red Velvet Event Planners. Vendors are also encouraged to collect email addresses from attendees at their space on the day of the event. "Vendors can expect to grow their contacts significantly on the spot," says Paschal.
For the event planners who are seeking to learn more about the latest trends, event planning seminars and do it yourself demonstrations will take place throughout the expo to all who attend. Attendees will receive an expo directory, free red velvet gifts and be eligible for door prizes at the event. There will also be a goodie bag station for attendees to fill their own gift bags with red velvet treats and a dessert reception with signature red velvet cupcakes with strawberry cream cheese frosting.
Over 1,500 complimentary and discount tickets will be distributed to corporate, association event planners, and event planning organizations across the South East and various cities throughout the US. Admission is $10 online at http://www.redvelvetplanners.com and $15 at the door.
For information on becoming a sponsor, exhibitor, or attendee, visit http://www.redvelvetplanners.com or call a Red Velvet Event Planner at 404.219.8346. The deadline to register as a vendor is May 2, 2011 to be included in the promotional marketing scheduled to begin on May 9th. Vendor rates are discounted at $300 for a limited time.
About Red Velvet Event Planners
Red Velvet Event Planners is a social event planning company offering its services in over 24 cities in the United States. The company offers upscale event planning and 90 minute seminars on a range of topics to make event planning straightforward while teaching how to save time and illustrates how to make money in the process. Red Velvet Event Planners is headquartered in Atlanta, Georgia.
###