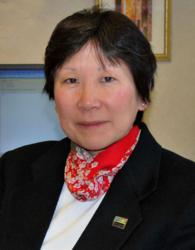 Dr. Go has been an active participant in decades of advances in the field of assisted reproductive technology.
Boston, Massachussets (PRWEB) October 13, 2011
Kathryn Go, PhD, Scientific and Laboratory Director at RSC New England, has been elected by the American Society for Reproductive Medicine to serve on the SART (Society for Assisted Reproductive Technology) Executive Council as Laboratory Director.
The American Society for Reproductive Medicine (ASRM) is recognized as the national and international leader for multidisciplinary information, education, advocacy and standards in reproductive medicine. ASRM is a non-profit organization whose members must demonstrate high ethical principles of the medical profession, evidence of an interest in infertility, reproductive medicine and biology, and adhere to the objectives of the Society (RSC New England is an ASRM member).
SART, an ASRM affiliate, is the primary organization of assisted reproductive technology (ART) professionals in the United States, which identifies and helps maintain the standards for ART in an effort to better serve patients.
Beginning her career in assisted reproductive technology in the early 1980s (the first IVF live birth was in 1978), Dr. Go has been an active participant in decades of advances in the field of assisted reproductive technology. She served as the Director of the IVF Laboratory at Pennsylvania Hospital/Pennsylvania Reproductive Associates in Philadelphia for 21 years and joined the Reproductive Science Center of New England in 2006.
Dr. Go received her doctoral degree in molecular biology from the University of Pennsylvania, and completed a post-doctoral Fellowship in the Department of Physiology and Biochemistry at the Medical College of Pennsylvania.
Board Certified as a high complexity laboratory director, Dr. Go has served two previous terms on the SART Executive Council. She was also a member of the Reproductive Biology Resource Committee of SART and the College of American Pathologists. A highly sought after expert, she has also served as a consultant to the ASRM Office of Government Affairs, was Chair of the Reproductive Biology Professional Group of the ASRM, and has also served on the faculties of the University of Pennsylvania and Thomas Jefferson University.
Dr. Go has an avid interest in pursuing and implementing new techniques in the laboratory to improve patient outcomes. She is the author of journal articles on quality control and clinical findings, as well as reviews on novel research areas in reproductive biology.
Research is an important part of the work performed by Dr. Go's team of laboratory embryologists. During her 5 year tenure, RSC New England has enjoyed a high presentation acceptance rate at the ASRM national annual meetings.
At this year's ASRM conference to be held in Florida October 15 through 19, Dr. Go will present the results of the Reproductive Science Center's studies that have yielded an effective model for flexible day of embryo transfer for in vitro fertilization (IVF).
"It has long been thought that the day of embryo transfer must be fixed," explains Dr. Go. "Following that model often leads to a patient's treatment cycle being canceled when embryos do not sustain development to the targeted day of transfer."
Results of the RSC New England study suggest that treatment cycles may be unnecessarily cancelled. "Our approach maximizes the chances that a patient will complete her treatment cycle with the optimal (prescribed) number of embryos," states Dr. Go. "It takes advantage of the well-established fact that embryo implantation is possible at all three days of transfer: 2, 3 and 5."
The Reproductive Science Center of New England is entering its 25th year of providing comprehensive diagnosis, evaluation and treatment for infertility. RSC New England operates fertility clinics in Massachusetts, New Hampshire and Rhode Island and is among the 10 largest fertility treatment providers in the United States.
###