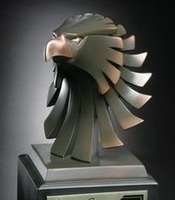 For this competition we have enlisted the cooperation of several major U.S. preparedness-related forums and blogs to solicit and sponsor writers' and videographers' new submissions in the realm of personal survival.
Minneapolis, MN (PRWEB) March 2, 2011
The Safecastle Freedom Awards is a contest of skill with prizes worth $12,000. We are looking for the best original, web-based content of the year that is related to survivalism and preparedness.
"I'm pleased to announce the 2011 Safecastle Freedom Awards--a program that will provide a handful of talented, deserving winners with some of the greatest preparedness-related prizes in the survival marketplace!" said Vic Rantala, president of Safecastle LLC, the crisis preparedness outfitter. "We aim to find and recognize the best, original, web-based content of the year, related to survivalism and preparedness."
Specifically, Safecastle's Freedom Awards program aims to reward logic, ethics, and knowledgeable insight demonstrated in a compelling way, in both non-fiction articles and in short online videos.
Said Rantala, "More and more people are being drawn to the common sense appeal of reasonable, 'just in case' preparedness planning and activities. What we've found is that folks are essentially looking for some measure of peace of mind in a world increasingly at risk. They are turning to the web for information on how to be better prepared for disaster and danger. There are some excellent resources and websites out there, and we want to encourage the continuation of the high-quality work that is appearing out there with regard to readiness planning."
Eligible entries will include new non-fiction articles written and originally posted online during 2011 at a recognized, participating blog or forum. New short videos posted at the participating websites will also be eligible for Safecastle Freedom Award recognition. All finalists will be awarded an engraved, bronze-plated Safecastle Freedom Award. Top prizes will include such treasures as a decked-out teardrop trailer and will be worth in total over $12,000.
For more details on the contest, including links to the websites that are participating as sponsors, see "2011 Safecastle Freedom Awards."
###