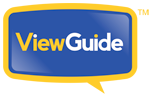 2011 was a great year for new movies, many of which are now available On Demand.
Silicon Valley, CA (PRWEB) January 17, 2012
ViewGuide is pleased to announce the winners of its 2011 SAFER movie awards. The SAFER awards honor movies across the categories of Summary/Overall, Acting, Film, Edginess & Reality. Fifteen total movies are being honored. Seven of them are honored in more than one category, with Senna and The Devil's Double each recognized in three categories.
The Summary/Overall winners are:

Buck
Harry Potter and the Deathly Hallows Part 2
The Devil's Double
Senna
Young Adult
The Acting winners are:

The Devil's Double
The Tree of Life
Rise of the Planet of the Apes
Drive
Young Adult
The Film winners are:

The Last Lions
The Tree of Life
The Descendents
Senna
The Adventures of Tintin
Edginess notables include:

The Descendents
The Skin I Live In
J. Edgar
Dolphin Tale
Drive
Reality notables include:

Warrior
Senna
The Devil's Double
Harry Potter and the Deathly Hallows Part 2
The Descendents
Commentary about each winner can be found at the ViewGuide SAFER Awards page.
Commenting on the 2011 SAFER Awards, D. Benjamin Wickowitz, founder of ViewGuide, stated "We just concluded a great year for movies, disappointing box office and and sour professional critics notwithstanding. Many of these movies are already available On Demand, so our hope is that the SAFER awards and ViewGuide's On Demand listings will help them find grateful new viewers."
About ViewGuide
ViewGuide is a customizable movie & TV guide featuring Netflix, iTunes, Amazon & YouTube on-demand listings. ViewGuide offers trustworthy movie recommendations and interesting movie commentary based on the SAFER review system, trust-weighted scoring and user created ViewLists. ViewGuide is free and can be found at http://www.ViewGuide.com.
###