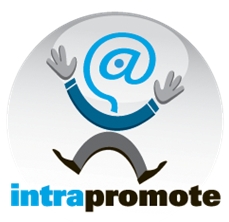 It was a challenge and a thrill to be a part of this project. The book is a very practical guide that covers the advanced tactics and diagnostics of SEO," said Mr. Dafforn.
Cleveland, OH (PRWEB) May 18, 2011
Intrapromote, a boutique integrated search marketing agency, congratulates Erik Dafforn, its Executive Vice President and Director of Organic Search Engine Optimization, on his collaboration with Danny Dover, Senior SEO Manager at AT&T Interactive, that produced "Search Engine Optimization Secrets," published by Wiley Publishing. This comprehensive and eminently usable search engine optimization handbook is already establishing its place as the go-to guide for new and experienced search engine optimization consultants.
The format of the book is that of a companion that can be approached as a ready reference tool or a step-by-step guide to search engine optimization best practices. The book not only provides the 'how' but also the 'why' for each strategy. It offers explanations of common topics and misunderstood subjects; an overview of the SEO industry; a look into the worlds of Google and Bing; ideas for solving relevancy and popularity problems; a discussion of search engine verticals; and much more. The book's comprehensive site audit examples show how concepts can be applied to the production of client deliverables. The site audits, SEO Cheat Sheets and SEO Resource sections alone make this work a noteworthy contender as the top search engine optimization book available today.
Erik Dafforn, author of over 200 articles on SEO strategy and techniques, found his role in the creation of "Search Engine Optimization Secrets" to be rewarding: "It was a challenge and a thrill to be a part of this project. The book is a very practical guide that covers the advanced tactics and diagnostics of SEO," said Mr. Dafforn. "But perhaps more important, it offers practical advice about how to turn those techniques into client deliverables. The book has received many outstanding reviews so far, and I think that validates not only the content, but Wiley's outstanding production and editorial work as well," Mr. Dafforn stated.
Known as 'The SEO Bible,' and 'A Great SEO Book' by readers, "Search Engine Optimization Secrets" is more than a theoretical tool or a technical manual. It offers an unusually refreshing view of the subject that makes it approachable, fascinating and ultimately comprehensible; which will benefit not only SEO consultants but their clients as well.
About Intrapromote
Founded in 1999 Intrapromote is a twelve year old company in a twelve year old industry. Intrapromote is a boutique Integrated Search & Social Media Marketing Agency specializing in custom strategies for Web Assessment, Search Engine Optimization, Link Development, Reputation Management and Social Media Marketing. Intrapromote is a Top 20 Search Specialist Agency for Enterprise level SEO as recognized by Forrester Research and also has earned the American Honda Premier Partner designation for Quality, Value & Customer Service.
Intrapromote's Executive Team is made up of thought leaders in the industry and its staff represents some of the most creative and experienced individuals in Search and Social Media Marketing today. Where is the future of Search Marketing headed? It's already here: Intrapromote Integrated Search Marketing.
For more information please contact:
Sean Bolton | VP Business Development | Intrapromote, LLC.
A Boutique Search and Social Media Marketing Agency
Direct: 440-259-1842
Cell: 440-417-2834
Fax: 630.604.7656
Website: http://www.intrapromote.com
Follow Us on Twitter: @Intrapromote
###