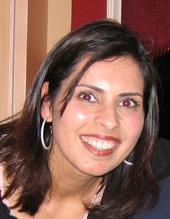 Great signage plants the seed for future sales. We're proud to help local businesses reach new audiences in creative ways
Seattle, WA (PRWEB) June 27, 2011
Tired of flushing your advertising budget down the toilet with expensive media buys? (Sorry, but no one reads the Yellow Pages anymore.) Wondering if anyone actually pays attention to your Facebook updates and Twitter feed? (They probably don't.) In today's media-saturated climate, small businesses could all use a little advertising advice on how to break through the clutter and connect with potential customers. To the rescue: 100 free advertising tips from Signs Now Mill Creek.
Signs Now Mill Creek, a signage firm serving the greater Seattle area, has helped hundreds of small businesses trim their advertising budgets while boosting their bottom line. Their proven, real-world tips should be required reading for any marketing director. The tips are available on the Signs Now Mill Creek website at Marketing A Business.
"In today's competitive marketplace, small businesses are struggling to find new ways to maximize revenue and reach potential customers, all while cutting their advertising costs," said Signs Now Mill Creek owner Rani Bal.
"Customers always ask me, 'What sign is right for my business?' These guides ensure businesses can be confident they are making the right sign choice to boost revenue."
The marketing tips consist of ten "Top 10" lists for:
Business Signs
Window Graphics
Vehicle Graphics
Trade Show Displays & Booths
Custom Banner Printing
A Boards
Stickers, Decals, Labels and more.
Each list is filled with design tips, how-to advice and advertising benefits. Creative signage helps businesses reach their maximum audience and generate a quick flow of new customers. Best of all, the lists help small businesses take advantage of space they already own.
"Great signage plants the seed for future sales. We're proud to help local businesses reach new audiences in creative ways," said Bal.
Rani Bal and the Signs Now Mill Creek team know what they're talking about. Despite the challenging economic climate, Signs Now Mill Creek sales grew over 70% in the last year alone. They also received two sales awards recognizing their outstanding customer service and quality signs.
So pay attention, marketing directors. Bal and her team know what to do, and we are lucky enough to get to learn from them with their 100 Advertising Tips.
About Signs Now Mill Creek:
Located in Mill Creek, Signs Now Mill Creek serves the Seattle, Everett, Lynnwood, Kirkland, Bellevue and Woodinville business communities. Signs Now Mill Creek has helped hundreds of small businesses take advantage of space they already own with affordable and creative signage solutions. The experienced, professional team helps business stand out in a crowded world with vehicle graphics & lettering, window graphics, business signs, trade show booths, A boards, stickers, labels and more.
Contact:
Rani Bal, Owner
Signs Now Mill Creek
425-481-4900
http://www.SignsNowMillCreek.com
# # #