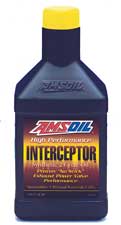 Oildepot.ca owner Marc Roden says, "AMSOIL products optimize every operational aspect of a snowmobile. All bases are covered including synthetic 2-and 4-cycle engine oils, synthetic chain-case oil, fuel additives, synthetic chassis grease and more
(PRWEB) November 23, 2011
As winter arrives over much of the northern hemisphere, snowmobilers are anxiously anticipating their favorite time of the year. As they get their machines ready for action, Oildepot.ca announces their line of AMSOIL Snowmobile Products for 2012.
Oildepot.ca owner Marc Roden says, "AMSOIL products optimize every operational aspect of a snowmobile. All bases are covered including synthetic two-and four-cycle engine oils, synthetic chain-case oil, fuel additives, synthetic chassis grease and suspension fluid. All of these products improve performance, reduce wear and increase reliability under extreme conditions. Roden adds, "Riders have really started to embrace synthetic lubricants over the past decade. Snowmobiles operate under unique conditions in that they are started in very cold temperatures and generally pushed quite hard, resulting in high operating temperatures. Conventional lubricants can't even begin to match synthetics in addressing this disparity and AMSOIL has proven to be the performance leader amongst synthetic manufacturers."
The marquee product of the AMSOIL snowmobile line is Interceptor Synthetic 2-Cycle Oil. Roden offers," Interceptor has been the gold standard amongst two-stroke injector oils for many seasons. Aside from the outstanding performance, reduced friction and low-smoke operation, Interceptor was formulated to keep variable exhaust power valves clean and deposit-free. Riders tell us that they pull their valves at the normal maintenance interval and simply put them right back in as they require no cleaning".
Another product that Oildepot.ca is touting is AMSOIL Quickshot Powersport Gasoline Additive. Quickshot's main task is to combat ethanol/moisture issues in gasoline. It also cleans fuel systems, provides short term fuel stabilization and mitigates the effects of dirty fuel. Roden suggests,"The ethanol content in some gasoline can be a major risk factor for two- and four-stroke engines. If moisture makes its way into the fuel (and snowmobiles are quite susceptible), it can react with ethanol and create a lean condition that can result in engine failure. Quickshot is not only effective for maintaining peak performance, it provides vital insurance against unreliable fuel sources along the trail."
Roden added, "Snowmobiles are ridden into very remote areas under some of the most difficult weather conditions imaginable. Reliability and performance are paramount and the AMSOIL snowmobile line delivers those qualities better than anyone on the market"
Oildepot.ca ships from two warehouses in Canada and eleven in the United States. Roden concluded, "We offer fast shipping, after-sales technical support and wholesale buying options. No matter where you are located, we can deliver with the best pricing."
Snowmobilers and shops can visit Oildepot.ca for more information or call Marc Roden direct at 1-800-748-5781.
###