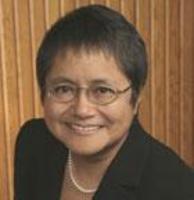 A long-term partner, Agilis Solutions' expert consultants provide valued, quality assessment and technology planning consultation for multiple projects, directly resulting in improved customer offerings and customer satisfaction.
Beaverton, Ore. (PRWEB) April 7, 2011
Agilis Solutions, a leading provider of software product development services, today announced its Expert Consulting Services to help companies meet technology challenges when developing software products. The initial suite of services: Path to the Cloud™, Path to Mobile™ and Path to Predictability™ provide unbiased expertise and processes to define and optimize the path from vision to product release.
"Software product development is evolving at an unprecedented pace and companies must stay ahead of the curve to compete, but often don't know what exactly they need, or how to get there," says Eileen Boerger, Agilis Solutions president. "Our Expert Consulting Services are designed to help companies define their needs, develop a strategy and roadmap, and support them in reaching their goals quickly and efficiently."
Expert Consulting Services provide recommendations on current technologies, platforms and processes. Each Expert Consultant brings extensive, relevant industry knowledge, coupled with broad experience in project and software development management. An offshore development team in Vietnam adds breadth and depth in a wide range of domains and technologies. The initial Expert Consulting Services include:

Path to the Cloud. Moving software products to the Cloud requires careful planning and execution along with the proper expertise to implement and support new technologies. Agilis Solutions software development experts assist with front-end business analysis and planning while ensuring that processes and requirements are well articulated and understood. Whether dealing with infrastructure migration or legacy product support, the Expert Consulting Services assure guidance from start to finish, taking the uncertainty out of moving to the Cloud.
Path to Mobile. Highly experienced in mobile software development, Agilis Solutions is uniquely positioned to work with clients needing mobile strategy development through roadmap implementation and product release. Agilis software development experts provide a market assessment based on years of working in all the major platforms with in-depth, implementation experience that is current and relevant. Its offshore development team and sophisticated development process, certified to Level 5 by CMMI, brings breadth and depth of experience in a wide range of domains and technologies. Clients receive an understanding of mobile, its costs and benefits, and how it impacts business and translates to business value.
Path to Predictability. By targeting and defining software development evolution challenges, product quality demands and predictability expectations, this service provides a real-world assessment and clarity on the impact of a company's software development and product quality on business. An SQA Assessment focuses on solutions and evaluation of product characteristics, organization and processes, as well as software development and testing methodology. An improvement plan provides a list of improvements, benefits and cost linked back to the original business issues, and a supported path to predictability.
"Agilis Solutions' software development expert consultants worked seamlessly with our team to design and scope even better products," says Mark Little, vice president, Mergers and Acquisitions, Harland Clarke. "They produce great results time and again and are truly a value-added partner in the software development life cycle."
For more information on Agilis Solutions' Expert Consulting Services, contact expertconsulting(at)agilissolutions(dot)com.
About Agilis Solutions
Agilis Solutions, headquartered in Beaverton, Ore., offers software development consulting services, and also designs and delivers software development and maintenance services for companies who build software, utilizing a "blended delivery model" that combines highly seasoned U.S.-based project managers, with software engineers in Hanoi, Vietnam. An independent business unit of CorSource Technology Group, Agilis Solutions is a Microsoft Gold Certified Partner. For more information on Agilis Solutions or CorSource Technology Group, visit agilissolutions.com.
# # #