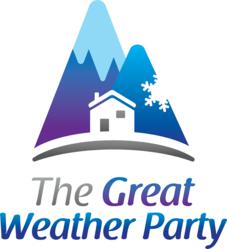 Tallahassee, FL (Vocus/PRWEB) March 21, 2011
This winter has caused headaches, cabin fever and an overwhelming desire for spring. Now that spring has finally sprung, The Federal Alliance for Safe Homes, Inc. – FLASH® wants to help four lucky families shake off the winter blues in sunny Florida! Families only need to "like" the Great Weather Party on Facebook and enter FLASH's sweepstakes to win one of four sets of tickets to visit StormStruck: A Tale of Two Homes® at INNOVENTIONS at Epcot® at the Walt Disney World® Resort! Between now and April 18, 2011, four lucky families will receive four tickets each and a guided tour of FLASH's interactive weather experience StormStruck: A Tale of Two Homes®.
The Great Weather Party is a new outreach campaign launched this winter that engages families through Facebook and Twitter to provide information about home safety. The campaign includes fun information and games families can play together if they are stuck indoors after a heavy snow, to useful tips like reminders to make sure emergency kits are always fully stocked and ready for use.
"This winter has been one for the record books," said Leslie C. Henderson, FLASH President/CEO. "At least twice this winter, snow has fallen in every state but Florida, even Hawaii. We thought this was a great opportunity to celebrate the beginning of spring while engaging families in a discussion about home preparedness."
To enter, families must "like" the Great Weather Party on Facebook. The winning family will receive four tickets to visit FLASH's StormStruck experience at INNOVENTIONS and then visit the park of their choice. One set of tickets will be given away weekly and announced via the Great Weather Party Facebook page and Twitter feed (@wxparty).
"FLASH has been a part of the INNOVENTIONS for almost four years now with our StormStruck experience and we want to share a little of the magic with families across the country," said Henderson.
For more information and complete sweepstakes rules, visit flash.org.
The nonprofit Federal Alliance for Safe Homes, Inc. – FLASH® is a 501(c)3 collaboration of organizations dedicated to strengthening homes and safeguarding families from natural and manmade disaster. Based in Tallahassee, FLASH is the nation's fastest‐growing disaster safety education organization with more than 100 partners including the Federal Emergency Management Agency, Florida Division of Emergency Management, The Home Depot, International Code Council, National Weather Service, Renaissance Reinsurance, Simpson Strong‐Tie, State Farm, USAA and WeatherPredict Consulting, Inc. In 2008, FLASH opened the interactive weather experience; StormStruck: A Tale of Two Homes®. To learn more about FLASH and access their free consumer resources, visit http://www.flash.org call (877) 221‐SAFE (7233).
# # #