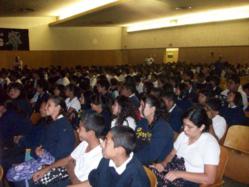 Los Angeles, CA (PRWEB) December 27, 2011
The current economic crisis is impacting citizens across the United States and is expected by many financial institutions to worsen. Long-term, the services that people once expected – Medicare and Social Security – will likely offer reduced benefits. In today's age, it is not enough to teach core subjects required to graduate, according to the National Financial Educators Council (NFEC). They advocate that it is vitally important to teach money management lessons to kids or they may be negatively impacted by future economic situations.
Top members of President Barack Obama's cabinet made it clear that the lack of financial literacy among America's youth is a major crisis that will plague the economy in the future. Reports show, financial literacy is still not taught in most schools, and a significant number of people fail national financial literacy tests. The NFEC asserts that parents and communities should teach personal finance to our youth, or their future economic wellness may be in jeopardy.
"The reality is that all children don't know the basics of saving and investing. It's a skill they need to be successful in our economy," said Education Secretary Arne Duncan. The NFEC concurs with this assessment and advocates for parents, school and community groups to teach money management lessons to kids.
To address the growing need to raise financially savvy youth, the NFEC assists non-profit organizations, parents schools, financial professional and community organizations by providing them the resources needed to teach money management lessons to kids. The NFEC also advocates personal responsibility and provides tools for kids, teen and young adults like their celebrity Money XLive events and Real Money Experience learning centers.
The National Financial Educators Council (NFEC) is an organization that provides resources and training to help individuals and organizations teach money management lessons to kids. The NFEC has brought together a coalition of leading financial literacy experts, financial professionals and educators to collaborate on the material offered. Serving people of all ages and backgrounds, the NFEC provides practical financial education solutions that represent the best practice in the financial literacy industry.
# # #