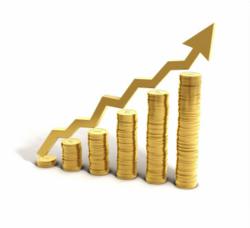 The holidays are all about giving. It was hard to understand this when I was younger, but now; it all makes sense to me. Happy Thanksgiving everyone!"
Miami, Fl (PRWEB) November 24, 2011
WantYourGold.com, an online cash for gold solution for platinum, gold and silver jewelry, announces that they will be serving warm meals to the less fortunate on Thanksgiving morning. Teaming up with Publix stores, they'll be preparing a variety of salads, breads, turkey and more.
"We hope to feed 25 people on Thursday," said Alexandre Tchogorian, 22 year-old CEO of WantYourGold.com. "It's not a big number; we're still a small company. I hope to increase that number to 1000 people by next year. The holidays are all about giving. It was hard to understand this when I was younger, but now; it all makes sense to me. Happy Thanksgiving everyone!"
WantYourGold.com's mission statement is to be honest and dedicated to whatever prices it offers to the clients. The prices are tagged on the website as per karat, weight and payout. The website connects with the USPS.com that makes it easier to manage shipping and track the orders placed by customers. Customer service representatives are ready to respond the customers' queries Monday through Friday to the specified timings.
For more information, visit WantYourGold.com or follow the company on Twitter @WantYourGold and Facebook.
About WantYourGold.com
Want Your Gold was created with the mission to provide a fair compensation of cash for gold. It offers a simple solution to consumers nationwide. Dedication, honesty and communication are key factors underlying the company's policies. Their ultimate goal is to become the Nation's leading solution for recycling. Its founders have strategically planned to diversify buy-back programs ranging from precious metals, electronics and much more. Whether selling old earrings, a broken necklace, or jewelry that's just too hideous to wear, it's worth something!
###
###