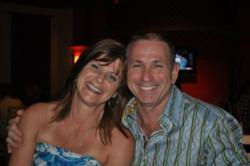 "We have dedicated ourselves to assisting people to live a healthier life in a more natural and individualized way. When we were introduced to ARIIX, we knew we had found our true home – their vision complements ours so perfectly." -Shelli Thompson
Bountiful, UT (PRWEB) November 01, 2011
ARIIX, a premier health and wellness company, is pleased to announce the addition of Gordon and Shelli Thompson to the Global Success Leadership team. The Thompsons bring decades of experience as successful entrepreneurs, business owners and international health and wellness mentors – as well as a lifetime dedicated to helping and supporting others.
"We are inspired by the strength of the human spirit and the amazing things that it can accomplish," said Shelli. "We have dedicated ourselves to assisting people to live a healthier life in a more natural and individualized way. When we were introduced to ARIIX, we knew we had found our true home – their vision complements ours so perfectly."
Gordon and Shelli mastered business-building savvy, personal development skills and an overall passion for helping others succeed in life during their careers. Gordon's 27 years of successful entrepreneurship, most notably as a land developer and builder, make him the go-to guy for contracts and negotiating, financing and joint ventures, permits, codes and all things business. Shelli has dedicated nearly three decades to teaching others about the benefits of holistic health and wellness. She has traveled the world as an instructor and is an Ayurvedic Wellness Counselor on her way to becoming an Ayurvedic Practitioner.
"We love the naturalness and pureness of ARIIX's products, especially the potency guarantee," said Shelli. "When people use these products they are being proactive and preventative with their own personal health. This resonates with both of us and is in harmony with the Ayurveda belief that we should all be living a vibrant life while striving for "perfect health."
"Shelli and Gordon are shining examples of how dedication to serving others can result in overwhelming success," said Mark Wilson, President of ARIIX. "They complement our mission and our message with powerful intention and we are confident that together we will achieve great progress."
"What we really enjoy the most is watching as we help people that never dreamed of owning their own companies grow and thrive," said Gordon. "Everyone has an unlimited amount of potential. Sometimes they just need pointing in the right direction."
About ARIIX
ARIIX is a premier health and wellness company that is using the latest research in nutritional science to create their leading-edge nutritional products. The company was born from the shared vision of leaders in business and nutritional science, who wanted to create a unique company based on the "golden rule" of helping others to unleash their potential for good. ARIIX stands out with their blend of global vision, outstanding industry experience and leadership, unparalleled quality nutritional supplements and the philosophy that when one person thrives, the whole community benefits. The company currently operates in the United States, Canada, China, Hong Kong, Japan, and Taiwan, with expectations of opening in Thailand by the end of 2011 followed by Mexico in the first quarter of 2012.
For more information please visit http://www.ariix.com or phone 1-855-GO-ARIIX.
###