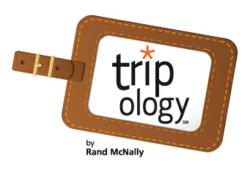 ...a greater number of consumers are currently seeking out the expertise and services of travel professionals to help them maximize their winter trip budgets and plan truly memorable vacations that they are willing to spend a little extra money on
SKOKIE, IL (PRWEB) November 03, 2011
Tripology, Rand McNally's leading online travel referral service, today announced findings from its newly published Third Quarter Travel Trend Report. These findings not only provide good insight into the top requested travel destinations for winter 2012, but they also reveal some interesting winter season travel trends. When compared with last year's Third Quarter Trend Report, some of the interesting findings indicate that consumers are spending more time planning their winter trips (they are planning their vacations farther out) as well as spending more money on their winter and holiday vacations (compared with the average trip budgets reported in the summer and fall).
Key findings from the 2011 Third Quarter Travel Trend report are as follows:
-- The Top Five Most Requested Countries since January 2011 have been: U.S., Mexico, Italy, Bahamas and Jamaica
-- The Top Five Most Requested Cities (for the 3rd quarter in a row) are: Las Vegas, Orlando, Cancun, Miami and Honolulu
-- The Average Consumer Budget has risen to $5,710 per trip ***This is a steady increase from the first quarter 2011, when the average consumer trip budget was $5,239 per trip. The average consumer trip budget during the winter travel season also increased considerably last year, rising from $4,784 in Q1 to approximately $5,663 per trip in Q3
-- The number of days until trip departure (the amount of time between quote request and beginning of trip) increased to 130 days ***This was a similar trend in Q3 2010, indicating that consumers tend to spend more time planning their vacations and plan their trips farther out during the winter and holiday travel period
-- The most popular winter trip length is between 3 - 4 days, the second most popular trip length is 4-5 days and the third is a trip between 7-8 days *** Over 76% of travelers' requests were for a trip duration of fewer than 8 days, which was similar to last year's findings
"Overall our Third Quarter Trend Report reveals a positive outlook for the winter travel season, as consumers continue to increase their trip budgets as well as their advanced planning of trips during this time of the year," said John T. Peters, Vice President and General Manager of Digital Strategy and Travel of Rand McNally. "Because these trends show that consumers are spending more money and time planning their winter vacations compared to the summer and fall months, it also suggests that a greater number of consumers are currently seeking out the expertise and services of travel professionals to help them maximize their winter trip budgets and plan truly memorable vacations that they are willing to spend a little extra money on."
Additionally, the Tripology Trend Report reveals the following Tripology.com stats:
-- The demand for travel to Asia increased each month during Q3 2011
-- Paris and Rome show enduring popularity for travelers to Western Europe
-- Punta Cana is the most requested Caribbean winter travel destination
-- The Top Ten Most Requested U.S. Cities are: Las Vegas, Orlando, Miami, Honolulu, Maui, Los Angeles, San Francisco, New York, New Orleans and Boston *** The top requested U.S. cities were relatively the same in 2010, with the exception of Boston, a newcomer to the top ten most requested list
The Tripology Trend Report is sponsored by the Association of Travel Marketing Executives, and is published quarterly by Tripology, a service of Rand McNally. To receive the complete findings of the most recent Trend Report, please send a request via email to press (at) tripology.com or direct message @Tripology on Twitter.
Travel specialists can access the company's dedicated agent website at Tripology.com/agent for information on how to become a registered Tripologist.
Tripology is the leading online travel referral service that matches consumers with travel specialists, known as Tripologists, based on their specific vacation request. The service provides the best of both worlds for travelers and travel professionals. For travelers, Tripology combines a content-rich online experience with access to travel professionals for the personal attention and service they seek. For travel specialists, Tripology is a cost-effective way to get qualified travel leads. It enables agents to harness the immense reach of the Web, then work one-on-one with prospective clients to cultivate a customer for life.
For additional information about Tripology, visit Tripology.com or RandMcNally.com.
About Tripology
Tripology, a service of Rand McNally, is an online travel referral service focused on connecting travelers with qualified and customer-rated travel specialists. Available at no cost to consumers, Tripology utilizes proprietary technology to match traveler requests with travel professionals. For more information, visit http://www.Tripology.com.
The company's dedicated travel agent web portal, Tripology.com/agent, provides traditional and home-based agents a cost effective way to increase sales and profits with qualified travel leads. Travel specialists maintain control of the leads they choose to purchase and the ability to alter their profile at anytime for maximum exposure to travelers seeking their specific expertise and personalized service. Using proprietary technology to match travel professionals with consumer requests, the company has received and processed more than 150,000 trip requests since Tripology.com launched in June 2007. For more information, visit Tripology.com.
About Rand McNally
Rand McNally is the most trusted source for maps and directions, navigation, and travel content. Rand McNally's products and services include: Interactive travel service, Tripology; America's #1 Road Atlas; navigation and mileage products for the commercial trucking market; and the leading geography-based educational resources for the classroom. Consumers, businesses, truckers, and educators depend upon Rand McNally to help navigate today's world. RandMcNally (dot) com.
Follow us –
Twitter:
twitter.com/tripology, twitter.com/randmcnally
FaceBook:
facebook.com/tripology, facebook.com/randmcnally
Tripology Travel Specialist Blog: Tripology's Agent Blog
Rand McNally Travel Blog: On The Road
###