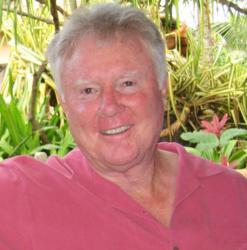 "I know of no one who has had such a significant effect on building and enhancing skiing in two renowned resorts as Vail and Telluride other than Ron Allred" Johnnie Stevens, Hall of Fame Inductee 2004
Tubac, AZ (PRWEB) June 28, 2011
Ron Allred, owner of the Tubac Golf Resort & Spa, has been inducted into the Colorado Ski & Snowboard Association's prestigious Hall of Fame. Allred was nominated by Johnny Stevens, Hall of Fame inductee in 2004 and Andrew P. Daly, Hall of Fame inductee in 2000. He was endorsed by several notable individuals, including Neil Armstrong, retired astronaut. Allred is being recognized for his vision, abilities and commitment that quite literally moved Telluride from a struggling ski area to a world-class destination resort area.
Over the last three decades, Allred expanded the ski resort from six double chairlifts to state-of-the-art high-speed detachables, relocating various lifts and quadrupling the skier terrain. Currently, there are 14 chairlifts and a three-stage gondola system which connects the Town of Telluride with the Telluride Mountain Village. The three-stage gondola system is a year-round transportation system which moves in excess of 1.5 million passengers per year. To expand year-round activities, the ski company constructed an 18-hole championship golf course, which has significantly enhanced the resort experience, and introduced and developed several major events, including the Telluride Film Festival, which attracts visitors from around the world. Today, the facilities on the ski mountain include several restaurants, a state-of-the-art childcare and ski school center, race venues, snowmaking, snowboard parks and excellent ski terrain that serves all abilities from beginner to super expert.
The success of the ski area has been the largest economic stimulus to not only the towns of Telluride and Mountain Village but to communities within a 100-mile radius. The ski resort and its amenities are recognized worldwide and are in large part due to the vision, tenacity and leadership of Allred. The collective teamwork and passion of Ron Allred and his wife Joyce have been unrelenting in respect to the entire Telluride community.
Allred purchased the Tubac Golf Resort & Spa in 2002 and immediately commenced a 40-million dollar renovation. The renovation and expansion included adding 9-holes to the existing 18-hole championship golf course and a new state-of-the-art practice range. Stables restaurant and bar was redesigned and the parking area was expanded. A new lobby, restaurant, spa and conference center was built. For weddings, a beautiful replica of a late 1700's mission chapel was designed and built. Existing guest rooms were remodeled and fifty-two new Hacienda suites were added for a total of 98 guest rooms.
The resort attracts leisure travelers and corporate groups from all over the world and is the destination driver in Southern, Arizona. The Tubac Golf Resort is located at One Otero Road, Tubac, AZ 85646. For more information, please call 520.398.2211 or visit http://www.TubacGolfResort.com.
###