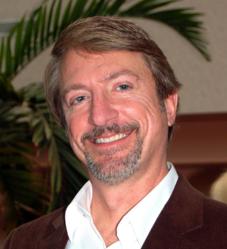 This is by far the region's most affordable and comprehensive opportunity to explore the paranormal world...
Cincinnati, Ohio (PRWEB) November 05, 2011
The Victory of Light Expo is one of the largest and longest-running metaphysical conventions for all ages in the country. Established in 1992 by Victor Paruta, the Victory of Light Expo takes place November 19 & 20 from 10:00 am – 7:00 pm at the newly expanded Sharonville Convention Center. The Expo features more than sixty seminars focused on the great variety of intuitive arts and holistic health topics, including sound healing, animal communication, psychic profiling, angels, paranormal activity and much more. The keynote presenter is former Cincinnatian Dr. Julie Beischel who will discuss her scientific investigation of mediumship. More than 200 exhibitors offer healings, psychic readings, and merchandise for body, mind and spirit, including crystals, gemstone jewelry, books, art (pottery, sculpture and paintings), clothing and accessories and a wide variety of wellness and holistic health products. Live entertainment takes place throughout both days. Admission is $12 for one day or $20 for both days. Seniors (age 60 +) and students (with ID) receive a $2 discount. Parking is free. Complete details about the expo are available at http://www.VictoryofLight.com, or by calling 513-929-0406. The Victory of Light Expo can also be found on Twitter and Facebook.
Featured Seminars
Julie Beischel, PhD, presents "Mediumship: A Scientist's Quest for Truth" on Saturday, November 19 at 1:00 pm and "How Messages from Beyond are Solving Earthly Challenges" on Sunday at 1:00 pm. Currently Director of Research at the Windbridge Institute for Applied Research in Human Potential in Tucson, Arizona, Dr. Beischel performs controlled, peer-reviewed studies of the information reported by psychic mediums, as well as their experiences during communication. Other featured presentations include "Channeling Your Spirit Guides" by author and renowned spirit channeler Terra Sonora from Sedona, Arizona, who will demonstrate a full-trance channeling. Carrie Cox, PhD whose book Alligator Alibi explores a controversial missing persons case in Florida, presents "How Law Enforcement Utilizes Psychics & Profilers" with anecdotes about her work with law enforcement from across the country helping locate missing persons and closing cold cases.
New York's David Bennett, author of Voyage of Purpose – Spiritual Wisdom from Near Death back to Life discusses his two NDE's (Near Death Experiences), during which he died and then came back to life, with full memory of his profound experience of life after death. A seminar with a local twist is "Cincinnati Ghosts" presented by author and humorist Karen Laven, and Cincinnati pharmacologist Dr. Cathy Rosenbaum presents "Healing without Prescription Medications." Download the complete seminar schedule from the website.
The Victory of Light Expo offers a variety of readings and readers, including psychics, clairvoyants, mediums, animal communicators, past life readers, spirit artists, a forensic profiler, tarot readers, numerologists, medical intuitives, palm readers, hand writing analysts and astrologers. Eighteen seminars offer free readings and opportunities for personal readings are available with prices ranging from $20 - $40 per reading.
Live performances by keyboardist Lighthawk Mark Kenworthy, award winning Native American flutist Douglas Bluefeather and the Emerald Breeze Dance Ensemble take place throughout the weekend. Face painting will also be available for kids of all ages.
"A generation of Greater Cincinnatians has already experienced the uplifting energy of the Victory of Light Expo. This is by far the region's most affordable and comprehensive opportunity to explore the paranormal world," comments Paruta, whose work has been instrumental in introducing new age, metaphysical and holistic health experts and topics to Cincinnati for more than twenty years.
A highly sought after and respected psychic reader and spiritual consultant, Victor Paruta was voted "Best Psychic" by Cincinnati Magazine in 2005 for his "mysteriously accurate and compelling readings." He is a regular guest on radio and television, including ABC's "The View," and is featured in dozens of articles and publications. Paruta serves on the faculty of Baker Hunt Art & Cultural Center in Covington, Kentucky, where he teaches classes in psychic and intuitive development. He produced the first Victory of Light Psychic Festival in Cincinnati in 1992. Paruta will present his popular "Ask a Psychic" seminar on Sunday, November 20, at 2:00 p.m.
###