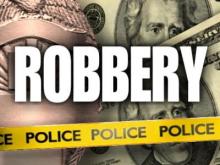 Our customers can be confident their online cash for gold transactions will be safe and discreet.
Miami, Fl (PRWEB) September 20, 2011
Founder of WantYourGold.com, Alexandre Tchogorian, believes getting cash for gold at pawnshops may pose a threat to the individual consumer based on recent nationwide articles featured in the Los Angeles Times, the HuffPost, and NBC. Since gold has nearly doubled in value from two years ago, police have seen a rise in jewelry store robberies, street muggings and home burglaries according to the Los Angeles Times.
"Walking around with hefty sums of cash in the public can pose risk, and some of these pawnshops and cash for gold store-fronts are located in not so great areas," says marketing director of WantYourGold.com. "Our customers can be confident their online cash for gold transactions will be safe and discreet."
According to the HuffPost article, gold prices have peaked at $1,891 an ounce last month which is up more than $600 from last year. Stores are now being forced to change their hours of operation, keep display cases inside, and even hire extra security to stop theft. Customers have been warned to hide or stop wearing their jewelry out in public after gold chains have been snatched from the necks of at least 110 people in South Los Angeles alone.
Thanks to WantYourGold.com, there is solution to receiving quick cash in return for used, broken or unwanted jewelry. At WantYourGold.com, they will purchase gold, silver and platinum in three easy steps. First, customers can ship their gold for free when they fill out a form on the website. WantYourGold.com even offers free insurance ensuring jewelry is secure. Upon receiving the package, the gold undergoes an elaborate examination using state of the art machinery. Unlike other services, WantYourGold.com customer service will contact customers with a formal offer. Once accepted, payment is sent out immediately. WantYourGold.com pays up to 90% market value for gold, and transactions over $250 will include a $50 bonus payable in either a check or by direct deposit for a small fee.
About WantYourGold.com
Want Your Gold was created with the mission to provide a fair compensation of cash for gold. It offers a simple solution to consumers nationwide. Dedication, honesty and communication are key factors underlying the company's policies. Their ultimate goal is to become the Nation's leading solution for recycling. Its founders have strategically planned to diversify buy-back programs ranging from precious metals, electronics and much more. Whether selling old earrings, a broken necklace, or jewelry that's just too hideous to wear, it's worth something!
Contact:
Alexandre Tchogorian
305-384-8182
###