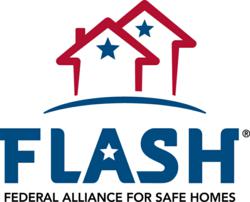 When people survive and communities endure after disasters, it is because things were done ahead of time, on purpose to prevent damage and loss.
~ Leslie Chapman-Henderson, FLASH President and CEO
Tallahassee, FL (PRWEB) December 27, 2011
Which U.S. city do you think would recover quickest in the event of a severe earthquake? Memphis, Charleston, Seattle or Los Angeles?
In the modeled case study of these four cities, all located on major U.S. fault lines, Los Angeles (not the smaller cities) would fare the best on a relative basis because it's a better-built environment with stronger seismic building codes and practices. Conversely, Memphis, would experience average building damage ratios eight times larger than that of LA, and would experience nearly eight times the rate of fatal injuries.
Why? In natural disasters of any kind, it's all about resiliency or the ability of a community to survive and then bounce back from disaster --- and resiliency is directly related to the quality of the built environment, building codes and record of enforcement.
This and more is revealed in a recent report: Impact 2011: Examining a Year of Catastrophes Through the Lens of Resiliency, created by WeatherPredict Consulting Inc. on behalf of the Federal Alliance for Safe Homes (FLASH). The report examines both hypothetical and real disasters to better understand how strong built environments underpin resilience.
The report concludes that in the context of history, 2011 was an infamous year in terms of death, injuries and property destruction, but goes on to point out that the story is still unfolding as affected communities either recover, remain diminished or perish altogether.
"When people survive and communities endure after disasters, it is because things were done ahead of time, on purpose to prevent damage and loss," said FLASH President and CEO Leslie Chapman-Henderson. "Resilience after disaster is not possible without adoption and enforcement of modern, model building codes. We must act now before the next disaster strikes."
A Review of Major 2011 Events
The year began with floods and cyclones in Australia, and in the U.S. spring flooding, severe tornado activity, wildfires, a widely felt earthquake and Hurricane Irene. Even as 2011 comes to a close, additional catastrophic events have unfolded in Thailand and again in Christchurch. Some of the many events analyzed in the report are listed below.

U.S. Groundhog Day blizzard - 36 deaths/$2 billion
Christchurch, New Zealand M6.3 earthquake – 181 deaths/$25 billion
Tohoku, Japan M9.0 earthquake and tsunami – 15,703 deaths/4,647 missing/$300 billion
U.S. tornadoes - 571 deaths/3,533 injuries/$24 billion
Texas, New Mexico and Arizona wildfires – 6,000 structures lost/$9 billion
Virginia M5.8 earthquake – one of the largest in the region - $91 million
North Carolina to Vermont Hurricane Irene – 45 deaths/$7 to $10 billion
"We know that 2011 was a record year for disasters," said Chapman-Henderson. "What remains to be seen is whether 2012 will be a record year for recovery. The key is resilience. Where there is resilience, recovery will follow --- and quickly."
For a copy of Impact 2011: Examining a Year of Catastrophes Through the Lens of Resiliency, visit http://www.flash.org/download.php?id=216.
About FLASH
Federal Alliance for Safe Homes (FLASH)®, a 501(c)3 nonprofit organization, is the country's leading consumer advocate for strengthening homes and safeguarding families from natural and manmade disasters. FLASH collaborates with more than 100 innovative and diverse partners that share its vision of making America a more disaster-resistant nation including: BASF, Federal Emergency Management Agency, Florida Division of Emergency Management, The Home Depot®, International Code Council, Kohler Power Systems, National Weather Service, RenaissanceRe, Simpson Strong-Tie®, State Farm®, USAA® and WeatherPredict Consulting Inc. In 2008, FLASH opened the interactive weather experience StormStruck: A Tale of Two Homes® in Lake Buena Vista, FL. Learn more about FLASH and gain access to its free consumer resources by visiting http://www.flash.org or calling (877) 221-SAFE (7233). Also, get timely safety tips to ensure that you and your family are always well protected from natural and manmade disasters by subscribing to the FLASH blog – Protect Your Home in a FLASH.
###