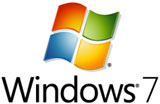 Windows 7 operating system is one of the best OS's Microsoft has come out with in a long time
Hoboken, New Jersey and New York City, New York (PRWEB) November 01, 2011
Though many small businesses only upgrade their computer operating system every over software release, Windows 7 is a very compelling story to tell. A new article entitled: The Top 10 Reasons to Buy Windows 7 is available free for reading or download from eMazzanti Technologies at: http://bit.ly/rOc4nH
"Windows 7 operating system is one of the best OS's Microsoft has come out with in a long time," comments Jennifer Mazzanti, president of eMazzanti Technologies, a premiere computer IT guru serving the Hoboken, New Jersey and New York City areas for over 10 years. "With Windows 7, Microsoft has overhauled their operating system in a way that is completely innovative. The result is a lean mean operating system that can increase productivity and security in amazing ways."
# 1: Faster Access to Documents and Programs
Windows 7 gets you around your PC faster than ever. The taskbar has bigger buttons and full-sized previews—and you can pin programs to it for one-click access. Jump Lists provide shortcuts to files, folders, and websites. And Snap, Peek, and Shake give you easy (and fun) new ways to juggle all those open windows
#2: Smarter search
Type in the Start menu search box, and you'll see results instantly, grouped by category—documents, pictures, music, e‑mail, and programs. Search in a folder or library, and you can fine-tune your search with filters like date or file type—and use the preview pane to peek at the contents of your results. Find a buried phone number, a picture you thought was lost forever or a document that got filed in the wrong folder.
#3: Speedier Performance
Windows 7 has key performance improvements to take up less memory and run background services only when you need them. It's designed to run your programs faster and to sleep, resume, and reconnect to wireless networks quicker. And with 64-bit support, you can take full advantage of the latest in powerful 64-bit PCs.
# 4: Better wireless networking
Connecting to wireless networks on your laptop—formerly a bit of a hassle—now takes just a couple of clicks. Choose from the list of available networks in the taskbar, click one, and then connect. Once you've connected to a network, Windows will remember it so you can connect again later automatically. If you need to move from one office to another or, better yet, from one coffee shop to another, Windows 7 "remembers" you specific connection and quickly gets you on the Internet.
If you'd like to read the full article, go to: http://bit.ly/rOc4nH
About eMazzanti Technologies
With a company name that sounds more like a purebred, high-performance sports car than a IT support and consulting firm, eMazzanti Technologies is all about delivering powerful solutions such as managed printing services, PCS DSS compliance, computer network management, network troubleshooting, business continuity and disaster recovery, green computing, mobile workforce technology, information security, cloud computing, cloud computing services, and business information optimization in the most efficient manner possible. The Hoboken, N.J., firm is located in one of the most densely populated - and competitive - regions in the U.S. It provides business technology consulting services for companies ranging from home offices to multinational corporations throughout the New York metropolitan area, the United States and internationally. For more information contact: Carl Mazzanti 201-360-4400 or emazzanti.net
# # #