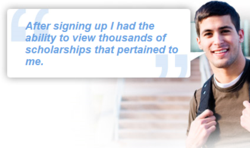 With tuition increases happening nation-wide it's our mission to assist prospective college students by providing them with as much information as possible to help cover tuitions
Chicago, IL (PRWEB) June 15, 2011
The wave of budget tightening that is washing across the country is taking direct aim at available tuition funds at many state universities and colleges. Raising tuition fees can have a devastating impact on a student's ability to manage the rising costs of a higher education. Today, YourTuition.com launches with the simple goal of providing valuable assistance to prospective students in the form of a wide range of helpful tuition information.
YourTuition.com is a one-stop online resource center offering all the latest news for scholarship and grant opportunities. There is also an abundant amount of information about applying for student loans and the current status of accredited colleges and universities. YourTuition.com is all the info a college bound student will need to navigate through the maze of paying for their education.
The objective of YourTuition.com is straightforward. "With tuition increases happening nation-wide it's our mission to assist prospective college students by providing them with as much information as possible to help cover tuitions by making them aware of all the opportunities there are to get free money for school," says the site's developer. Thanks to YourTuition.com's ability to gather pertinent resources, a prospective student won't have to waste time with endless Google searches and sift through countless web pages of out of date information. All they need to know about paying for college will be found on YourTuition.com.
Consider the issue of scholarships. At the start of any academic season, there are literally thousands of scholarships available for students. Within each of these scholarships options are various criteria. These funds can be made available based on academic performance, financial need, areas of study or a student's own minority status or gender. It's not uncommon for a student to apply for several scholarships. The expanding database of YourTuition.com will present all of the current scholarships opportunities for students along with proven application tips.
Grant opportunities are available to many prospective students from private institutions, state and federal government agencies. What does it take to qualify for these grants? What areas of study have funds available? Are these grants transportable? You'll find answers to those and many other tuition related questions on YourTuition.com.
Finding funds to pay for college tuition isn't limited to scholarships and grants. YourTuition.com always provides information about the many private and government student loan programs that are available to cover tuition fees and living expenses. With the resources on YourTuition.com a student can contrast and compare various student loan terms regarding interest rates and payment deferment options.
Additionally, YourTuition.com will allow students to instantly determine the accreditation status of their prospective college or university. All the hard work of finding funding resources for tuition won't amount to much if the school isn't maintaining standards of excellence. This is especially important for students who are pursuing an online degree with an eye towards transferring those credits to a traditional university.
Finally, YourTuition.com will also be an informative resource for all the breaking tuition news. Changes in state and federal budgets can have a direct influence on the level of funds available to students. Keeping informed about these changes can help a student stay ahead of the curve.
YourTuition.com will take the guess work out of applying for scholarships, student loans and grants. All the college bound student should have to worry about is getting good grades.
###