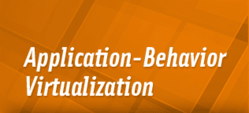 Parasoft Virtualize significantly lowers the cost to stage an extraordinarily realistic development and test environment
London (PRWEB UK) 15 January 2012
'Enterprise Cloud Computing & Virtualization 2012' will be held at the Lancaster Hotel in Central London.
Parasoft Virtualize allows organizations to automatically capture and emulate dependent system behaviour. Instead of wrestling with schedules to access banking mainframes, multi-national ERP systems, 3rd party information systems or any system that is out of your general control, Virtualize creates a Parasoft Virtualized Asset that emulates dependent system behaviour— including control over performance parameters and data.
"Parasoft Virtualize significantly lowers the cost to stage an extraordinarily realistic development and test environment," said Wayne Ariola, VP of Strategy for Parasoft Corporation. "Not only does Parasoft Virtualize eliminate the traditional constraints of developing and testing complex applications but also it assists organizations to execute rich end-to-end test scenarios, which includes Cloud, mobile applications and service-oriented architectures."
Parasoft Virtualize is used in conjunction with hardware/OS virtualization to provide developers and testers the resources they desperately need to execute their development and testing tasks.
About Parasoft
Parasoft is recognized by software development professionals as the leader in software development lifecycle automation. By integrating software development management, quality lifecycle management, and environment management, we help teams deliver better software faster. Since 1987, over 10,000 companies—including 58% of the Fortune 500—have turned to Parasoft to ensure that quality software can be produced consistently and efficiently. For more information, visit the Parasoft web site and ALM Best Practices blog
###