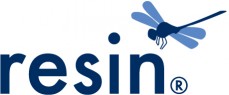 "Being positioned in Gartner's 'Visionaries' quadrant and named a 'Cool Vendor' is a testament to our engineering driven company," said Steve Montal, CEO of Caucho Technology.
San Diego, CA (PRWEB) February 29, 2012
Caucho Technology, the leader in lightweight and cloud optimized application servers, today announced that Gartner positioned Caucho as a "Visionary" in its latest report "Magic Quadrant for Enterprise Application Servers" (September 2011 by Massimo Pezzini, Yefim V. Natis, Kimihiko Iijima, Daniel Sholler, Raffaella Favata).
Gartner is the world leading industry analyst for information technology. The Magic Quadrant for Enterprise Application Servers (EAS) report captures the EAS market landscape from service-oriented architecture (SOA) to cloud advancements.
Caucho's Resin application server is deployed by over 4.7 million sites according to the February 2012 Netcraft survey.
Caucho's "Visionary" status stems from its reliable and highly scalable Java EE certified Resin application server. Resin's cloud enabling functionality supports cloud deployment that requires performance optimization with extreme reliability for complex public and private cloud environments. In addition to being an enterprise application server, Resin has a cloud aware load balancer, proxy cache, distributed cache and DevOps focused REST and CLI control. Resin features also include ease of deployment, an advanced Health System (JVM and server monitoring and management) and a lightning fast web server.
Resin's Cloud Support and manageability features include:

Cloud-optimized 3rd generation clustering technology
Resin Cloud Support system with elastic servers
Resin Health System for server management and recoverability
Resin Watchdog process for recoverability
"Being positioned in Gartner's 'Visionaries' quadrant and named a 'Cool Vendor' is a testament to our engineering driven company," said Steve Montal, CEO of Caucho Technology." Montal added, "We are very excited to continue our focus on performance and quality as we expand Resin's cloud support, Health and DevOps features in 2012."
Caucho Technology
Caucho's relentless quest for performance and reliability paved the way for Resin® to become one of the leading open source Java application servers since 1998. Our engineer's dedication to the development, support and evolution of the Resin Java EE 6 Web Profile continues to uphold our reputation for quality, performance and manageability. We've helped over 4.7 million organizations worldwide including start-ups, governments and Fortune 500 companies build and grow their business with one of the most flexible and powerful application servers, Resin. Caucho is an Oracle Java EE licensee focusing on Web Profile and Cloud solutions. Caucho is also the maker of Hessian a binary web service protocol and Quercus a PHP engine that runs in the JVM, Resin Queue a messaging server, and Resin Cache a distributed cache server. Our offices are located in San Diego and San Francisco, California.
Resin Application server
Resin Pro, Caucho's Java application server, features Java EE Web profile support (Servlets, JSP, transactions management, etc.), Resin Cloud Support, Resin Health System, Resin Queue, Resin Cache and Resin Web Server. Resin has a 14-year reputation for speed and reliability. Leading companies worldwide with demand for reliability and high performance web applications including the Toronto Stock Exchange, Salesforce.com and CNET are powered by Resin.
# # #