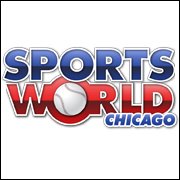 "Customer service is our number one priority," store founder Bradley Rosen said. "We want customers to feel confident throughout the entire buying process."
Chicago, IL (PRWEB) August 01, 2012
Online sports retailer SportsWorldChicago.com offers what many consider the best selection of sports apparel on the web. While online retailers can offer a good customer experience, few like SportsWorldChicago.com can earn the status as Google Trusted Store.
"Customer service is our number one priority," store founder Bradley Rosen said. "We want customers to feel confident throughout the entire buying process."
Google Trusted Stores, launched in October 2011, seeks to help shoppers find reliable online stores. If an online retailer meets the strict criteria of Google Trusted Stores, a badge is placed on the site to identify it. Customers are able to see information about the store's reputation for shipping and service based on number of transactions.
So far, a number of Google Trusted Store retailers have seen improved conversions on their sites.
"It lets shoppers know we're here for them," Rosen said. "You can say you have fast shipping, but having a badge showing you do gives customers confidence in your store."
Part of the longstanding Sports World store in Chicago's Wrigleyville neighborhood, the SportsWorldChicago.com online sports store offers a variety of sports apparel, including Chicago Cubs merchandise and other MLB team shirts.
"It's been great working with Google, and it gives us the chance to serve the sports fans out there even better," Rosen said. "Visit us online to see for yourself."