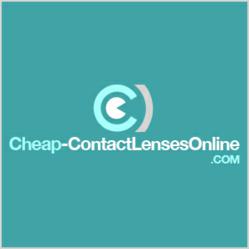 But while some watch their weight responsibly, others go to drastic measures to shed a pound; in the process, throwing personal health by the wayside.
Sarasota, FL (PRWEB) July 31, 2012
A new day, a new diet. Men and women across the country are seeking that perfect menu to help them attain the beach body of their dreams. But while some watch their weight responsibly, others go to drastic measures to shed a pound; in the process, throwing personal health by the wayside.
Of course, looking good and feeling confident are important byproducts of a good diet, but as with any regimen, the overall wellbeing and proper functioning of the body should be of utmost significance. Instead, many take health for granted, not realizing the impact a proper diet, the detriments of a not-so-good one, and the overall effect on the body's many different parts; eyes included.
For this reason, Cheap Contact Lenses Online – a popular online contact lens aggregator that assists consumers in finding preferred brands at the web's lowest prices – details some of the best dietary practices one should follow on a regular basis, in order to maintain healthy eyes and resulting clear vision.
1. Omega-3? Yes, please. Salmon and cold water fish.
Omega-3 fatty acids are a mainstay of any good diet. Not only an excellent tool to reduce inflammation and cholesterol – thus helping your heart – but salmon also reduces dryness of eyes. And while dry eyes may seem harmless apart from their annoyance, such a symptom means that your eyes aren't producing bacteria-fighting tears, leading to irritation.
2. Are they good for you or bad? Eggs.
To eat or not to eat? In what seems like a never-ending back and forth between the pros and cons of consuming eggs, here is one more reason to eat them. Eggs – and their yolks more specifically – are an excellent source of nutrients, with carotenoids lutein and zeaxanthin as the heavy health hitters. An egg a day may prevent macular degeneration, while lowering the risk of developing cataracts as well. Not to mention they are packed with protein and low in calories.
3. Move over carrots. Green leafy veggies.
With carrots routinely touted as the number one vegetable for the eyes, it is no wonder many are shocked to find that spinach and kale are actually better than the familiar orange stick. And just as lutein from eggs is said to improve vision quality, some leafy green vegetables contain even more of it. A brain and heart-healthy diet requires the right balance of nutrients, and eating kale on a regular basis may provide cancer protection, while lowering cholesterol.
4. Grab a handful of health. Walnuts.
Remember the benefits of omega-3 fatty acids? Walnuts too help dryness of the eyes. Plus, they are easy to incorporate into everyday meals, and standout as an easy snack on-the-go. Decreasing cholesterol, triglyceride levels, and the risk of heart disease, walnuts can help with weight loss as well.
5. Last, but certainly not least. Sweet potatoes.
If carrots are good for eyes, consider sweet potatoes a not-so-distant cousin – filled with vitamin A, potassium, fiber, and beta carotene. With that said, sweet potatoes are much more versatile, allowing you to enjoy by baking, mashing French frying, and more.
ABOUT CHEAP CONTACT LENSES ONLINE
Cheap Contact Lenses Online is a website dedicated to improving the way consumers shop for contact lenses. Aggregating contact lens purchase options found across the web into one website, Cheap Contact Lenses Online has streamlined the purchase process by allowing contact seekers to research a number of different lenses, find the lowest prices and related discounts for preferred brands, and complete checkout in just a few clicks. More information can be found at cheap-contactlensesonline.com, and interested consumers can connect with the company on Facebook.