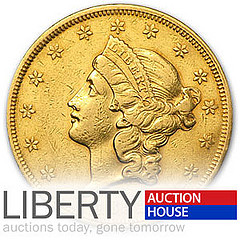 Would Craigslist be what it is today if it was a paid service? Of course not
Chicago, Illinois (PRWEB) August 19, 2012
Police Auctions and Government Auctions at LibertyAuctionHouse.com have been getting positive attention lately due to the social integration utilizing popular sites such as Facebook and Twitter.
"Free Police Auctions is always exciting to people. Would Craigslist be what it is today if it was a paid service? Of course not," said Michael Strom (CEO) of Libertyauctionhouse.com. "We need to continue to make our members happy with good data for free."
The database at Liberty Auction House is going to be updated daily starting this Monday August 20th. To enjoy the free services, you must first become a member of the website.
"Members of our site have been able to find cars and trucks at auction for a fraction of where they can get it any where else. But the key is to get there first. This will help or members get the edge," said Strom. "While your looking around, take a look at the non-government auctions. There is jewelry and rare coins that will make a numismatist salivate."