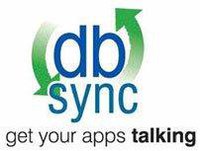 We are making CRM & Accountinng integration now accessible to all
San Francisco, CA (PRWEB) October 18, 2012
DBSync, announced today that the company will be offering a free version of its popular CRM and Accounting Integrations. The free version will enable companies to utilize many of the features of the paid version. DBSync for Salesforce and QuickBooks provides an easy way to perform integration including the most popular use of Opportunity to Invoice creation.
The application is an easy to install, uni-directional sync from Salesforce to QuickBooks. Some of the features of the free version include the ability to easily integrate with QuickBooks Desktop. The application also enables users to

Create Customers from CRM into Accounting
Create Items from CRM into Accounting
Create Invoices from Opportunities in CRM.
Rajeev Gupta, CEO of DBSync said, "The free version of DBSync for Salesforce and QuickBooks will allow many small businesses to take advantage of the solution and experience how easy it is to integrate streamline business processes. We've had an enthusiastic response to the announcement of the free version of DBSync for Salesforce and QuickBooks, which means anyone can experience the efficiency created by DBSync's integration tools. We've made it easy to install and use so that anyone can quickly integrate salesforce and QuickBooks."
To take advantage of the free version of DBSync for Salesforce and QuickBooks Integration, please visit http://www.mydbsync.com/free_sf_qb
For more information, please see
http://appexchange.salesforce.com/listingDetail?listingId=a0N300000016bTHEAY
http://marketplace.intuit.com/AppID-3305-Overview.aspx
About DBSync
DBSync is the leading provider of application integration for the CRM, accounting and data integration markets. With easy to use pre-built maps and powerful Extract, Transform, and Load (ETL) capabilities, DBSync enables users to easily link information between leading Cloud and On-premise based CRM (Microsoft Dynamics CRM and other popular cloud CRM), Hospital Asset and Case Management applications, accounting applications (QuickBooks, Microsoft, Intacct), along with support for on-premise applications running databases (such as MySQL, Microsoft SQL, Oracle). DBSync provides support, training and consulting services for its integration solutions. Headquartered in Nashville, Tennessee with centers in Bangalore, India, DBSync focuses on providing best of breed integration solutions through its Integration Platform as a Service - iPaaS offering.
For more on DBSync, visit http://www.mydbsync.com or call 1-877-739-2818.
Salesforce is a Trademark of Salesforce Inc, QuickBooks trademark for Intuit Inc.