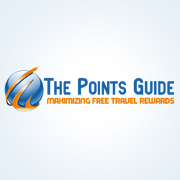 I know how important family is, and sometimes getting a flight on Thanksgiving or Christmas simply costs too much!
Seattle, WA (PRWEB) October 23, 2012
The Points Guide, a website that helps travelers earn free travel rewards, is raffling off 25,000 Delta SkyMiles to one lucky winner—just in time for the holiday season.
The raffle began on October 20th and will last for ten days before the winner is chosen on October 30th. The winner will receive 25,000 Delta SkyMiles, which can be used for any Delta flight. This amount of airline miles could save a traveler a couple hundred dollars, or when combined with other miles, it could help an individual upgrade his or her ticket to First Class.
"Since The Points Guide has over 550,000 airline miles, I thought I would offer up some free miles to help one lucky person pay for part or all of their holiday plane ticket," Derek Cladek, owner of The Points Guide, reports. "I know how important family is, and sometimes getting a flight on Thanksgiving or Christmas simply costs too much!"
To enter the Delta SkyMiles raffle, visit The Points Guide 25,000 Delta SkyMiles raffle page. By starting to enter the raffle on October 20th, a person could get up to 23 entries by doing the following:

Two entries for liking ThePointsGuide on Facebook
Two entries for posting about the Delta SkyMiles giveaway on the individual's Facebook profile or page
One entry for following ThePointsGuide on Twitter
One entry for tweeting about the giveaway (an extra entry can be earned for each day that the raffle is tweeted about)
Two entries for following ThePointsGuide on Google+
Three entries for liking Autism United on Facebook
One entry for leaving a blog comment on the webpage listed above
All of the above can be done directly from the webpage by using its convenient entry form.
Cladek knows how expensive traveling can be—and he wants to share some of The Points Guide's Delta SkyMiles to help one person get where he or she wants to be this holiday season. Think of it as an early holiday present.
About The Points Guide
Derek Cladek created The Points Guide after becoming frustrated with the cost of flights from his home in Alaska to the lower 48 states. After doing some research, Cladek found that he could get away with purchasing tickets for nothing. He decided to start The Points Guide website so that he could share the wealth and help other travelers learn how to earn free travel rewards.