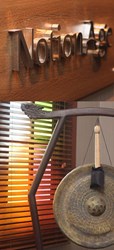 Notion Age is now ready to unveil their expert plan that will teach any business owner how to implement and manage the most effective SEO strategy.
Singapore (PRWEB) November 20, 2012
November 20, 2012 - Notion Age, a top-notch SEO company in Singapore that provides premium SEO services to clients, recently revealed the key concepts that any business should use to gain effective search engine optimization (SEO) and get their website noticed in search engine results page (SERP). Every company that has a website understands just how important it is to get their website noticed by their current and potential customers. Just as important is the ease with which those customers can find the website easily via any one of the major search engines. SEO firms are prolific but many are new and expensive. Business owners with website often feel overwhelmed, not fully understanding SEO or how to implement it effectively. Notion Age has come to the rescue with very effect tips to having the most effective SEO possible.
The owner of Notion Age and his industry colleagues often question why more firms don't utilize an effective SEO strategy and they began to realize that most companies, especially small businesses simply don't have the time or the money to hire professional SEO firms. For these firms, having an SEO expert teach them how to implement effective SEO is more desirous than hiring an SEO firm to do the job. Understanding this, Notion Age began to develop a plan to market services to a very selected group of clients, teaching them the most effective SEO strategies available.
Notion Age is now ready to unveil their expert plan that will teach any business owner how to implement and manage the most effective SEO strategy. According to Notion Age, there are a series of factors that lead to effective in-house SEO management:
Expertise - A business owner has to fully understand the search engine's behavior. Search engines are dynamic, constantly updating algorithms, which can change a website's ranking daily. Understanding how these search engines function is critical to an effective in-house SEO strategy.
Effectiveness - Onsite and Offsite optimization effectiveness determine how well the overall SEO strategy works. Onsite optimization is focusing on the various sections of your website, comprises of markup codings, meta-tags, contents, navigation and internal link structures. Offsite optimization is about link building efforts, social media marketing and online reputation management.
Costs - To get the most out of an SEO strategy it needs 6 - 12 months to work and show significant results. This can be costly with some firms spending up to $10,000 - $50,000 per year.
For those businessmen who are willing to take the time to learn about SEO or are willing to spend the resources to implement an effective SEO strategy, companies like Notion Age are poised to offer expert advice. These companies also provide full service SEO in case the time and cost commitments become just too great for businesses. Either way, companies like Notion Age have experience using the most ethical SEO methodology, provide an on-going commitment to service and effective SEO results and have the track records to make any company's website get noticed in search engine results page. 
About Notion Age
Founded in January 2001, Notion Age is one of the top-notch SEO Company in Singapore that empowers businesses to achieve their marketing goals through appropriate creative solutions and online marketing strategies. As adroit professionals, they offer an extensive range of services, such as SEO (Search Engine optimization), SEM (Search Engine Marketing), Web Design and Email Marketing Services, that enable you to explore the vast opportunities that lay uncovered on the Internet.
Notion Age is very passionate about their work, strongly believes that providing a good customer service is no longer enough, the new challenge is to deliver good customer service without compromising customer satisfaction, which is shaped by factors such as cost effectiveness, service quality, value-added services and constant improvements on excellent customer service. To-date, the company has the privilege to work with many distinguished clients from public listed companies and MNCs from diverse industries, including Resorts World at Sentosa, Great Eastern Life Assurance, Regus, Parkway Health Group, Mitsubishi Electric Asia, ESPN Star Sports, Toshiba, Microsoft, 7-Eleven, The Sloane Clinic, Autodesk, Evolve MMA and One Fighting Championship are proud of the mutual accomplishments thus far.