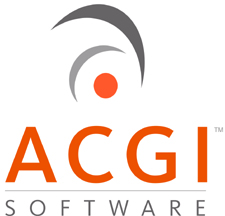 Columbia, MD (PRWEB) December 19, 2012
ACGI Software®, the trusted leader in association management software (AMS), today announced it would host "Building Member Engagement with More Effective E-Marketing," a webinar for association executives, marketers and communications professionals, on Wednesday, January 9, 2013 at 1:30 pm ET. Chip Griffin, managing partner and CEO of Franeo, a communications and public affairs consulting firm based in Concord, New Hampshire will be the featured guest speaker.
During the webinar, Griffin will offer association professionals advice about five ways they can enhance member communications with e-marketing, covering topics including:

How to plan effectively for e-marketing in your organization
What you need to know about email and why it is still alive and well
How to balance member retention and recruitment
Why content marketing really matters
What role social marketing can play in your organization
How Association Anywhere's E-Communications module supports effective e-marketing
Griffin will be joined by Arj Devadas, vice president of sales and marketing for ACGI Software, who will provide a brief high-level overview of the e-communications capabilities of Association Anywhere, ACGI Software's cloud-based association management system (AMS).
There is no cost to attend the webinar, though advanced registration through the ACGI website is required. To learn more and register, visit: http://www.acgisoftware.com/company/news-and-events/webinars/register_for_webinar_1_9_13_130pm. All webinar attendees will get a copy of Franeo's latest white paper, "The Association Executive's Guide to Digital Marketing and Communication."
About ACGI Software:
ACGI Software is the trusted leader in Web-based association management software and best-practice services. Our flagship application, Association Anywhere, integrates with an association's Website and business applications, automating administrative and financial operations, enhancing communication and reducing operating costs. It gives association executives the tools they need to engage members, empower staff and make insightful decisions. Founded in 1996, ACGI is based in Columbia, Maryland. For more information, please visit http://www.acgisoftware.com.
# # #