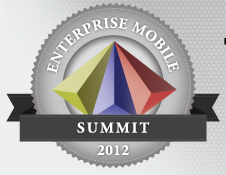 Minneapolis, MN (PRWEB) January 20, 2012
The Walker Art Center in Minneapolis, Minn. will be the site of Magenic's Enterprise Mobile Summit, or "EntMo," on Feb. 16, 2012, from 10:30 a.m. – 4:30 p.m. Magenic, a custom software development firm, is providing a uniquely focused event on mobile and its broad enterprise implications that will feature four industry-leading speakers. The keynote presentation will be delivered by Jack Philbin, founder of Vibes Media and vice-chair of the Mobile Marketing Association. Other speakers include Bally Total Fitness CIO Guy Thier, AIMIA Senior Vice President Doug Rozen, and Ciceron CEO Andrew Eklund.
EntMo will serve as a roundtable for executives to discuss the challenges of enterprise mobile with industry experts. By examining enterprise mobile solutions in terms of data, devices, and users, attendees will gain a better understanding of how to position businesses for success in the face of a changing mobile landscape and ever-increasing user expectations. This invitation-only event will focus on topics such as mobile integration, mobile ROI, strategy definition, competitive landscapes, brand loyalty, and much more.
Magenic, headquartered in the Twin Cities since 1995, will host additional EntMo events throughout 2012. Interested parties are encouraged to contact Magenic at 877-453-1501 or via their contact form at http://magenic.com for invitation information. For further details on the first EntMo Summit, as well as video and audio from EntMo speakers, please visit http://www.entmo.com.
###