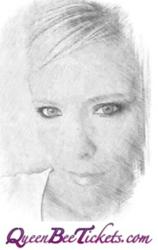 Fans who do not want to wait to secure their tickets can purchase Phish pre-sale tickets right now from QueenBeeTickets.com. Tickets are available for all four of Phish's recently announced New Year's Eve shows in New York City.
Germantown, WI (PRWEB) October 10, 2012
QueenBeeTickets.com is excited to announce that Phish pre-sale tickets are currently for sale. On October 2, fans received the great news that Phish has confirmed four performances in December in New York City. Shows are scheduled for December 28-31 at the famed Madison Square Garden in the heart of New York City.
Once the shows were announced, Phish explained that fans could enter an online request for tickets at Phish's website through Monday, October 15 at noon. On Saturday, October 20, at noon, the remaining Phish tickets for Madison Square Garden will be released to the general public for purchase.
Phish has an impressive history at Madison Square Garden since the group has already performed at the venue 23 times. However, the upcoming performances will be unique. For the first time, general admission tickets will be offered for those who want to enjoy the shows from the floor of Madison Square Garden. This provides a unique opportunity for fans to interact with Phish and with each other.
Phish was formed in 1983 at the University of Vermont. The group eventually broke up in 2004, but they reunited in 2009. Since their reunion, Phish has continued to tour together on a regular basis.
The community that surrounds Phish is truly incredible, so Phish tickets for sale always sell quickly. Phish tickets for Madison Square Garden have been some of the group's fastest sellers in the past, and the upcoming shows are sure to be no exception.
The Phish tickets for sale at QueenBeeTickets.com are genuine and competitively priced. This year's shows at Madison Square Garden are sure to be legendary, so visit the site today to purchase Phish pre-sale tickets.
Some of the very best ticket deals on the web can be found at QueenBeeTickets.com. The website provides a unique blend of attentive service and low ticket prices. Customers can find tickets for everything from NFL games to Barbra Streisand concerts by browsing the vast ticket selection at QueenBeeTickets.com.