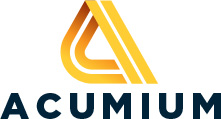 We wanted to give both men and women a place to go that serves their unique needs and interests, and speaks much more directly to each of them.
Madison, WI (PRWEB) March 29, 2012
For Guys and Gals looking for innovative and durable work wear, Duluth Trading Company with products such as Ballroom® Jeans, recently re-launched their website featuring a new women's storefront and design. For nearly seven years, Duluth Trading Company has been working with Acumium; using their eCommerce and Content Management System (CMS) and now recently redesigned and updated the website adding a website for women and new features to match their feature-rich work apparel. The new website has enabled Duluth Trading Company to focus on the wants and needs of real women by showcasing products designed for function and fashion.
Shoppers using the website will likely notice a difference in branding and product presentation on the women's website compared to the men's. John Wilson, Duluth's e-commerce manager, says: "We wanted to give both men and women a place to go that serves their unique needs and interests, and speaks much more directly to each of them." The products are built with hardworking, self-reliant women in mind, and the website's appeal corresponds accordingly.
While the front-end website experience was designed to be incredibly user-friendly, Acumium's Enterprise eCommerce platform is designed to offer intuitive and robust features which help fulfill Duluth Trading Company's needs as well. Acumium's CMS platform allows Duluth to seamlessly create and manage two uniquely branded websites. Using a single set of content management tools, the Duluth Trading team is able to deliver a consistent and targeted experience for its customers efficiently.
Timing of the website upgrade and re-design were key to the success of the holiday shopping season. Acumium was able to quickly deliver the two sites in short iterations allowing the Duluth Trading team to start working on merchandising and content development for the new sites. After finalized designs were delivered by Duluth's chosen design agency, Acumium took only three weeks to deliver the first website version, then quickly turn around to build the new women's website and launch both sites in time for the holiday shopping season.Dan Costello, Acumium's Founder and CEO, states that the greatest success for Acumium was delivering "a completely redesigned experience from the ground up in such a short window of time. It is fast, clean, fun, and it leaves a smile on people's faces." Once the re-designed sites were live, each website was indexed by search engines within 24 hours.
Dan believes customer feedback is indicative of the new site's success. One customer recently stated: "A website improvement that actually improves the shopping experience. I shop for 90% of my stuff online and your website is the best by far. Great job!" Another customer similarly stated: "Your updated site is awesome! I love, love, love it. I've been shopping online for 14 years now and your site ranks near the top."
John is pleased to hear the feedback and is excited to see continued growth in site visits and conversions with the new site's performance capabilities. Duluth Trading Company can now use their visitors' feedback and adjust their website more effectively using the site's new features and performance to continuously improve their visitors' experience. Acumium's Enterprise CMS platform will continue to help facilitate those changes and help adjust with the future growing women's market.
About Acumium
Founded in 2001 and based in Madison, Wisconsin, Acumium provides e-business solutions to a global customer base to optimize website performance. Acumium provides e-business strategy consulting and builds client websites on its Web Content Management Systems (WCMS) and eCommerce platforms so they can manage their businesses more effectively. eMarketing software and services, Analytics and other related services round out the Acumium portfolio. To learn more about Acumium, please visit http://www.acumium.com or email sales(at)acumium(dot)com.
About Duluth Trading Company
Duluth Trading Company, a multi-channel work wear company, is a bright idea started by tradesmen in 1993. Still tradesman-tested and approved, Duluth designs and sources the production of Duluth's branded line of ingenious, durable, and functional work apparel for men and women, as well as a gotta-have tools and tool organization. To learn more about Duluth Trading Company, please visit http://www.duluthtrading.com or their women focused site http://www.women.duluthtrading.com
###
If you would like more information about this topic, or to schedule an interview with Dan Costello, please call Blake Hoffmann at 608-310-9700 x521.