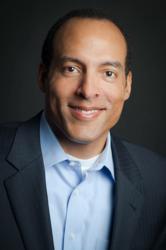 I've managed brands from the largest in the world at Coca-Cola - to startups & smaller businesses. The best from all of that, plus my technology experience, went into the B2C Grid value proposition to make strong brands accessible to any company.
Atlanta, GA (PRWEB) July 18, 2012
B2C Grid, an Atlanta based technology startup, announced the launch of its new branding - advertising/marketing - platform. It solves the universal problem of how insanely difficult it can be for companies to build strong consumer brands. B2C Grid leverages a 'smart crowdsourcing' engine to intelligently connect companies and creatives based upon the client's brand, business, & budget. It then adds 'strategic glue' to ensure that the connection yields the most effective work possible - to include anything that touches consumers, from a logo to a Super Bowl television spot and everything in between.
A strong brand is arguably the most powerful tool any B2C company can have to drive profitable growth. Despite that, it is also one of the most difficult things to create and manage - particularly for small & mid-sized businesses. If Fortune 500 companies, with floors of marketing staff, can't always get it right, the chances for a smaller company to do so - most without any in-house formal brand management expertise - have traditionally been slim. B2C Grid revolutionizes this, making it easier, more transparent, and cost effective for any company to build a strong, growth-driving brand.
Crowdsourcing is already establishing itself as a meaningful innovation in business, as a way to have hundreds and thousands of professionals bid on projects. In the advertising and creative worlds however, unless you can skillfully articulate your brand's strategic foundation, appropriately evaluate potential creative partners, and manage the creative process - it may be an even more challenging path than traditional ones. B2C Grid adeptly makes the benefits of creative crowdsourcing accessible in a turnkey and productive way for small and mid-sized businesses.
For Fortune 500 companies, most creative crowdsourcing has been an unwieldy proposition; perhaps full of opportunity, but so unmanageable so as to render its benefits questionable. B2C Grid's 'smart crowdsourcing' solution offers an unheard of level of creative ideation delivered in a turnkey way that nicely complements existing advertising or creative relationships. In this hyper-competitive day and age, the benefits of tapping into a global flow of creative innovation is valuable to any company tasked with developing compelling consumer communications.
In addition to its turnkey approach, B2C Grid also offers simple, client-focused terms - with no retainers or other long-term contracts or commitments, cost effective pricing, and an ironclad 100% satisfaction guarantee.
B2C Grid flows out of the recognition that one of the greatest business problems today is the uneven access to strategic brand expertise. Its services address this, but information is also a key factor. Despite its universal value, as is, only those with brand management experience at top consumer packaged goods companies like Procter & Gamble, Coca-Cola, and Kraft are best trained in brand management. B2C Grid is committed to offering accessible resources to address this shortcoming. It will freely share actionable content on the full range of topics about brand strategy and management in a variety of ways - from an upcoming new eBook, to white papers, and other contributions to industry thought-leadership. B2C Grid will also regularly host conferences, seminars, and workshops, both online and in markets around the world, on these topics. The company also has an active online community with an extensive library of rich content - called The Brand Farm (http://www.thebrandfarm.com) - that will continue to be a valuable repository of strategic marketing content, to include blog posts and advertising critiques that are designed to flesh out the complexities of effective advertising.
About B2C GRID
B2C Grid is an Atlanta company that leverages technology to intelligently connect companies and creatives to build stronger brands and sell more stuff! Its founder and CEO is Michael B. Moore, a long time consumer marketer with brand management experience at Kraft and Coca-Cola, as well as in small and mid-sized companies. Previously, Michael was CEO of a niche consumer packaged goods company with a nine figure brand footprint. As well, in the late 90's he led an innovative technology pioneer in social tools and online community management as President and CMO. For more information, visit http://www.b2cgrid.com, on Facebook at http://www.facebook.com/b2cgrid, and Twitter at http://www.twitter.com/b2cgrid. The company's blog and online community, The Brand Farm, can be found at http://www.thebrandfarm.com.