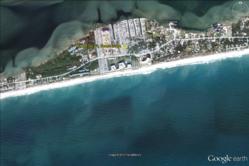 This business is the featured business for May of 2012 because of the low risk and great life style.
Raleigh, NC (PRWEB) May 15, 2012
The story of this business for sale is the throngs of people from North Carolina and all over the US that visit the NC beaches. They all pack themselves in these barrier islands to enjoy the water and sand. It is all those people and the fact that there was no competition for 8 miles in either direction that brought an experienced retailer to build this business. The owner is not finished yet with sales at $1 million in 2011 and his vision of $2 million in sales for this store. Unfortunately a loved one is ill and he must sell.
"This business is the featured business for May of 2012 because of the low risk and great life style," says Mark Richie of Sunbelt Business Brokers. "The customers can either buy everything they need at this store or drive 8 miles in crawling bumper-to-bumper traffic on a two lane road." Having been conceived and built by an experienced retailer, the business has its advantages. All the products are bar-coded and tied in to a sophisticated software program. The owner also correctly assessed the captive customer base and treats them well. The store carries almost everything someone might need for a week at the beach: groceries, beer & wine, deli, fishing supplies, beach chairs, boogie boards, beach toys, t-shirts, shoes, hats and more.
"The asking price of the business is $637,000 and the seller would want about $250,000 down," says Richie. "The inventory can range from $80,000 to $300,000 at its peak but the owner is buying on good terms." Projections are that sales will increase 15% to $1,150,000 this year and profits are projected at $150-$175,000. There are 144 new condos nearby, almost all of which are recently sold, that will provide new customers this year. Also 200 condo units less than a quarter mile away, which have been tied up in bankruptcy, will start selling soon. The store can be closed in December, January and February. Not only does the owner get a three month break, the profit for the year would be higher because those unprofitable months are eliminated.
Learn more about the area from the County Economic Development.
When Sunbelt of Raleigh features a business for sale, advertising is enhanced across most mediums. Sunbelt Business Brokers uses fourteen different advertising websites to promote businesses for sale. The company then highlights those advertisements to increase exposure and buyer traffic.
Sunbelt is the world's largest business brokerage firm, with approximately 250 licensed offices located throughout the world. Annually, more than 1,400 Sunbelt brokers coordinate an estimated 3,000 Main Street and Middle Market business transactions. That is why the company says, "Sunbelt is the place to go to buy or sell a business."
The Raleigh office of Sunbelt has been serving buyers and sellers for 25 years. There is an experienced staff of brokers including specialists in the Food & Beverage Business and Publishing & Media.