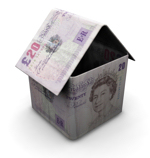 Normal stamp duty rates apply for First Time Buyers after the 24th March 2012.
Leeds, West Yorkshire (PRWEB UK) 2 February 2012
Stamp duty is a lump-sum tax to which anyone buying land or property costing above a set threshold is liable.
If you are a first-time buyer in England, Wales, Scotland and Northern Ireland, stamp duty land tax might not concern you immediately, says Dusty Blackburn of Simpson Millar LLP's Conveyancing Team.
"In fact, if you complete your first house purchase before 24 March 2012, you won't have to pay any stamp duty even on the first tier of between £125,000 and £250,000. However, after this date you'll be liable like everyone else, and if you're a first time buyer, the normal stamp duty rates become payable."
Whatever your position, as you climb the property ladder you'll see that stamp duty comes in at various rates the higher you go, and it's always useful to be aware of what could be in store down the line as all costs mount up when buying and selling houses as you also have to consider your estate agent fees; conveyancing fees etc.
Stamp duty is paid as a proportion of the whole amount of a property transaction, not simply the part above the threshold. In other words, if you buy a house for £125,001 (eg only £1 over the lowest threshold) you'll pay the 1% rate on the whole amount – eg £1250.00 - rather than just on the £1 that you were over the threshold.
"Note that the 1st penny is where a new tier becomes valid," says Dusty. "This means that if your house price is £500,000, you'll pay 3% stamp duty; if it's just 1 penny more, or £500,000.01, then you're straight into the higher 4% band."
Thresholds and percentage rates are:
Up to £125,000 0%
£125,000 - £250,000 0% (first-time buyers until 24 March 2012) 1% (everyone else)
£250,000 - £500,000 3%
£500,000 - £1,000,000 4%
£1,000,000+ 5%
What makes a first-time buyer?
"First-time buyers are legally people who have never owned or bought a property," says Dusty. "It's important to note that, if you're buying with your partner or with friends, everyone involved must be first-time purchasers, irrespective of where in the world someone might have previously owned a house. If not, you're not entitled to the stamp duty exemption between £125,000 and £250,000."
What if you once inherited a house? This is also regarded as having owned property, and you're not exempt. Nor are there exemptions for properties as investments – the house has to be your main residence.
Bear in mind that any previous ownership details have to be declared, otherwise HMRC can investigate.
Paying stamp duty
To pay your stamp duty you've got 30 days from your completion date (the day on which the purchase completes – i.e. the keys are collected).
"Again there are strict controls on this," says Dusty. "You can be fined and could even face interest if you delay it. A good conveyancing solicitor will be able to give you the guidance you need for this."
Adding stamp duty to a mortgage
Although many people discover that they have no choice, this isn't recommended. Adding stamp duty to a loan means you are borrowing more when you arrange the mortgage.
"Say you were buying a house costing £275,000 with a mortgage of £250,000 and then wanted to add the stamp duty," says Dusty. "It means you'd be borrowing £258,250. Since mortgages are usually arranged over some 25 years or more, the stamp duty borrowing will last the same period."
Dusty concludes that, although stamp duty often seems illogical in the way it's applied, it can't be avoided. "HMRC is highly vigilant about ensuring everyone keeps to the letter of the tax laws when it comes to stamp duty. It's important to instruct an experienced conveyancing solicitor, especially if you're a first-time buyer."
Simpson Millar LLP is a national law firm with 10 offices throughout England and Wales. We have assisted many people with their conveyancing needs and are accredited with the Investors in People and Law Society Lexcel quality standards.
###