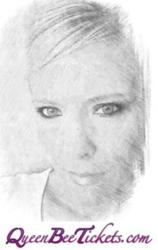 Dave Matthews Band Pre-Sale tickets have been available since October 4 for fans able to take advantage of this option, and tickets can still be purchased before actual on-sales take place.
Germantown, WI (PRWEB) October 15, 2012
Dave Matthews Band was formed in 1991, in Charlottesville, Virginia, and the members perform various music genres, including bluegrass, funk rock and rock. The group has released eight studio albums and 18 live albums of performances in different locations. They have also created a compilation album that was released in 2006. Even though certain band members may have changed over the years, the group still has a great sound that attracts fans from all over the country. The upcoming road trip will provide rock music fans an opportunity to pick up DMB Winter Tour tickets to catch a live performance. Dave Matthews Band Pre-Sale tickets also provide certain fans with an opportunity to acquire tickets before they go on sale to the general public.
When the band performs, audience members are actually invited to tape shows and partake in non-profit streaming and trading of the music. Fans purchasing DMB Winter Tour tickets can not only enjoy the actual performance, they can also relive it afterward through their own recordings.
DMB pre-sale tickets are going fast but can still be purchased. Fans who are able to take advantage of this opportunity should be prompt in acquiring tickets now. Seats are expected to disappear for all performances. The Winter Tour is promoting the group's latest album, "Away from the World," which debuted in the number one spot on Billboard charts. Touring during the winter months is somewhat of a departure from the norm for the group. They usually have annual U.S. and European trips that take them traveling over the summer.
Other hot concert tickets in the secondary ticket market include Barbra Streisand concert tickets, One Direction concert tickets, and Justin Bieber concert tickets.
Fans should remember that October 19 is the public on-sale date for concert tickets for Louisville, Chicago, Uncasville, Boston, Duluth, Raleigh, Baltimore, Manchester, Philadelphia, and Toronto, Canada. October 26 is the public on-sale date for concerts in East Rutherford, Charlottesville and Brooklyn. Dave Matthews Band Pre-Sale tickets are still currently available at QueenBeeTickets.com for those fans who can take advantage of this option.