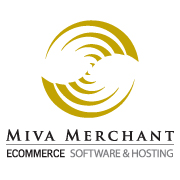 San Diego, CA (PRWEB) March 21, 2012
Leading ecommerce software and ecommerce hosting provider Miva Merchant has released an update to its core software product. This update is automatically available to existing customers via the Admin panel of their Miva Merchant store.
Features of the new update include integration with DYMO Endicia, which allows store owners to create USPS-approved shipping labels and tracking information, a feature previously unavailable in the Miva Merchant Admin. Also included are a module that allows for the calculation of real-time Fed-Ex international and domestic shipping rates, and a Void Shipping Labels functionality.
"Update 5 provides our customers with some long-anticipated features and functionalities," says Miva Merchant President and COO, Rick Wilson. "We are always looking for new ways to help our customers build, grow, and improve their ecommerce stores, and this update allows them to do just that."
More information about Update 5 can be found here.
About Miva Merchant:
Miva Merchant offers a complete ecommerce solution consisting of PA-DSS validated shopping cart software, PCI compliant ecommerce hosting, credit card processing services and custom website design & development. Over 50,000 merchants use Miva Merchant's highly customizable, intuitive and scalable ecommerce software. These merchants range from hand-selected boutique product stores to manufacturers directly integrating their manufacturing with distributor access and an online retail presence.