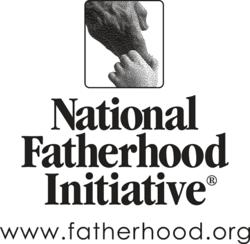 NFI is honored to recognize Volkswagen for celebrating dads ... and providing safe, reliable vehicles that give dads peace of mind
Germantown, MD (PRWEB) April 19, 2012
National Fatherhood Initiative (NFI) has honored Volkswagen of America, Inc. with a Fatherhood Award™ for its "The Force" television commercial.
"The Force" highlights the playful nature of father-son relationships. In the ad, a little boy dressed up as Darth Vader is trying to "use the Force" to move various objects in his house, with no success. Then his dad pulls into the driveway in the family's Volkswagen. The boy runs past his dad and tries his "powers" on the car. Back in the house, dad uses the remote keyless ignition system to start the car, to his son's shock. Dad gives a playful grin, and the boy looks very excited at what he has accomplished.
For the first time in the history of the Fatherhood Award™, the public chose the winner. NFI ran a contest on its Facebook page in which the public could vote for one of three finalists – Volkswagen, Oreo, and Chevrolet – all of whom were airing father-friendly advertisements. Volkswagen's "The Force" proved to be the public's clear favorite.
At a time when America is experiencing record levels of father absence, Volkswagen's ad communicates a timely message about the importance of father involvement in children's lives. While rates of father absence may be high, Volkswagen's ad also speaks into another significant development in the American family -- the increased role involved fathers are playing in important family purchasing decisions, especially around automobile purchases.
Vincent DiCaro, vice president of development and communication for NFI, said, "Volkswagen's 'The Force' TV commercial is worthy of a Fatherhood Award™ because it taps into a characteristic that all good dads have – their desire to encourage creativity and play in their children. NFI is honored to recognize Volkswagen for celebrating dads in this way and providing safe, reliable vehicles that give dads peace of mind."
The award was presented to Tim Mahoney, Volkswagen of America's chief product and marketing officer, at its Herndon, VA headquarters today.
"'The Force' has been a huge success for the brand, and we are honored to be recognized as an automaker that upholds strong family values through both our advertising and our vehicles," said Mahoney. "Volkswagen is devoted to making affordable family cars that offer industry-leading safety without compromising style and performance."
Inaugurated in 1997, the Fatherhood Awards are presented each year to individuals, corporations, and organizations that make a substantial contribution to strengthening involved, responsible, and committed fatherhood in their work or personal lives. Past Fatherhood Award™ winners include luminaries such as Tony Dungy, Tim Russert, James Earl Jones, Dwyane Wade, Tim McGraw, and Tom Selleck, and corporations such as Google, Johnson & Johnson, AT&T, and IBM. All past awardees can be viewed at http://www.fatherhood.org/fatherhoodawards.
As the premier fatherhood renewal organization in the country, National Fatherhood Initiative (NFI) works in every sector and at every level of society to engage fathers in the lives of their children. NFI is the #1 provider of fatherhood resources in the nation. Since 2004, through FatherSOURCE, its national resource center, NFI has distributed over 5.9 million resources, and has trained over 11,700 practitioners from over 5,400 organizations on how to deliver programming to dads. NFI is also the most quoted authority on fatherhood in America. Since 2009, NFI has been mentioned in over 1,400 news stories, and makes regular appearances in national media to discuss the importance of involved, responsible, and committed fatherhood. Learn more at http://www.fatherhood.org.
Founded in 1955, Volkswagen of America, Inc. is headquartered in Herndon, Virginia. It is a subsidiary of Volkswagen AG, headquartered in Wolfsburg, Germany. Volkswagen's operations in the United States include research and development, parts and vehicle processing, parts distribution centers, sales, marketing and service offices, financial service centers, and its state-of-the-art manufacturing facility in Chattanooga, Tennessee. Volkswagen is one of the world's largest producers of passenger cars and Europe's largest automaker. Volkswagen sells the Beetle, Eos, Golf, GTI, Jetta, Jetta SportWagen, Passat, CC, Tiguan, Touareg and Routan vehicles through approximately 600 independent U.S. dealers. Visit Volkswagen of America online at http://www.vw.com or media.vw.com to learn more.