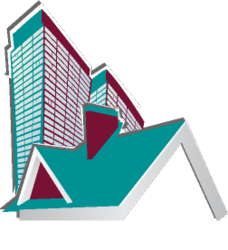 Real estate in some parts of Florida is actually flourishing again.
Pompano Beach, FL (PRWEB) July 31, 2012
Where did all the Florida condos go?
"Florida's amusement parks and real estate are a lot alike. Lots of peaks and valleys, dark tunnels, hairpin turns, screaming and occasional vomiting. Sooner or later, the ride starts all over again with brand new people sweating and praying," says Bob Walsh, project director at TopTenRealEstateDeals.com.
In 2006, Florida condo prices hit record highs and people waited in line to buy pre-construction dreams that were being sold out of tin-can trailers. By 2010, many of those same buyers had walked away from their dreams, losing thousands of dollars, and on one else was waiting in line. The Sunshine state was awash with empty condos, and prices plummeted about 50% by 2011. New buildings that were completed in 2007 and 2008 sat empty, buyers were nowhere to be seen. Developers filed bankruptcy all over the state and slashed prices to liquidate the excess inventory.
Today, the glut of unsold, new waterfront condos in much of Florida is already over. According to Robert Walsh, the Florida real estate recovery started in late 2010 and picked up a huge head of steam in 2011 and 2012. Walsh said there are still a few good bargains in new Florida waterfront condos but most of the inventory from the leftover condo boom and bust has been purchased by investors, baby boomers and internationals.
Real estate in some parts of Florida is actually flourishing again. The Gold Coast area from Boca Raton to South Beach has seen a big increase in sales since early 2011. Apogee Beach is a luxury oceanfront building in Hollywood between Miami Beach and Fort Lauderdale that started construction late last year with 49 units priced in the $1 to $2 million range. In a big departure from the boom days to discourage speculation, buyers have to pay 40% of the total price when they sign the initial contract. Nevertheless, 45 of the units have already sold.
Most U.S housing experts agree that Florida is in the early stages of a huge rebound. Almost 95% of the 49,000 new condos that were constructed in South Florida's seven biggest coastal markets during the boom are now sold and the inventory of new beachfront condos priced under $1 million is down to a handful. According to the Miami Herald, the housing market in much of South Florida is almost back to the peak boom years of 2005 and 2006.
TopTenRealEstateDeals.com has been tracking Florida condo market sales since the market began to collapse in 2007. Walsh said that there are still a few new buildings in Southeast and Central Florida with good inventory and closeout pricing. These are often projects that were completed in 2007 just as the market was collapsing. Sales efforts at several of the buildings slowed down or even stopped as the original developers tried to work through multiple foreclosures, law suits and canceled buyer contracts. In order to liquidate inventory and repay the money lenders, new condos that were originally projected to sell in the million-dollar range were reduced 40 to 70%.
Walsh says that the current Florida condo situation is a repeat of what has happened several times in the past when robust real estate sales led to overbuilding and subsequent busts. In the late 1970s, developers slashed prices 50% and more to try to restart stagnant sales. One developer near Palm Beach was giving away a free Cadillac with their condos. Those same condos are now worth about 20 times more than what they sold for in the 70s.
About us:
TopTenRealEstateDeals.com is a different kind of real estate website that focuses on both entertainment (celebrity homes, cool beach homes, weird homes) and finding the best home and condominium bargains in the country. The website has been featured in many of the country's top media websites including Time, CNBC, Yahoo, USA Today, AOL, NBC and CBS MoneyWatch.
Visit our website at: http://www.toptenrealestatedeals.com/