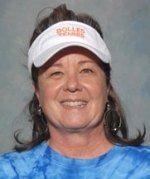 San Rafael, CA (PRWEB) April 26, 2012
Under the instruction of Nike Tennis Camp and head coach Tina Ganger-Smith, The Bolles School girls' tennis team won the 2012 Class 2A State Championship, played at Red Bug Lake Park in Casselberry April 15-18. Sarah Jane Jones '14 won singles at the number three position, Angelica Inclan '12 won at number four singles, and Chandler Beachy '14 won at number five. Marijke Boers '13 and Inclan won at number two doubles. Jaclyn Switkes '15 advanced to the semifinals in number one singles and Boers played in the final at number two. Jones and Switkes advanced to the final at number one doubles. Bolles totaled 16 team points to second place Gulliver Prep's 12.
Head girl's tennis coach Tina Ganger-Smith first joined the Bolles tennis program in 1983. In her time at Bolles, she has guided the girls' team to four state titles (2004, 2005, 2007, 2012), 21 district titles, 21 regional titles, and four state runners-up titles. Ganger-Smith has earned several coach-of-the-year honors, including the FHSAA Class 2A Dairy Farmers Coach-of-the-Year Award in 2005 and 2007.
In the summer of 2006, Ganger-Smith served as the Team Florida coach at the United States Tennis Association's 64th Annual Girls 18 National Team Championships. The tournament, held at Blackhawk Country Club in Danville, California, included 16 teams with some of the top 17-18 year old players in the country. Ganger-Smith's Florida squad placed fourth in the tournament and one of the players earned an overall sportsmanship award.
Coach Ganger-Smith will be directing the Nike Tennis Camp at The Bolles School from July 29-August 3, 2012. This is a summer camp for young athletes to receive instruction from a top notch coaching staff, make new friends and vastly improve their tennis game. Coach Ganger-Smith is offering one week of Overnight and Day (9:00am-4:00pm) camp for kids ages 9-18 of all abilities.
Nike Tennis Camps offer junior and adult overnight and day camps at 73 locations nationwide, including tennis camps in Florida. The camps provide first-rate instruction, match play, diversified social activities, exposure to life in a university setting – and the chance to build lasting friendships. Our goal is to give players the opportunity to hit thousands of balls, improve their technique, and be challenged by some of the best players in their peer group.
About US Sports Camps
US Sports Camps (USSC), headquartered in San Rafael, California, is America's largest sports camp network and the licensed operator of Nike Sports Camps. Founded in 1975, Nike Tennis Camps is a division of US Sports Camps. What began 37 years ago as one tennis camp is now a national network with more than 500 summer camps across the country in a wide variety of sports. Players, coaches, parents and others interested in Nike Tennis Camps and US Sports Camps can visit the company's website at ussportscamps.com or phone 1-800-Nike-Camp.