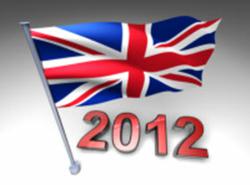 Digital is an exciting sector to be in at the moment as there is constant innovation and change
(PRWEB) July 20, 2012
With the start of the London 2012 Olympic Games only a week away, Digital Media Jobs, the specialist job site covering Digital Media, Online Marketing and SEO related jobs, today announced the release of 2012 free job postings. The 2012 free job postings are available between now and the closing ceremony on 12th August 2012.
First Truly Digital Games
According to the BBC, London 2012 will be the first truly digital Games. The BBC and other media outlets from around the world will be in London to offer the public a wide range of options on how to watch and listen to the latest information.
Audiences will be able to watch London 2012 across four different screens: PC, Mobile, Tablet and Connected TVs (including smart TVs and games consoles).
A new report by eMarketer estimates that around one billion people are expected to view the London 2012 Olympics events, get updates and check results on a range of digital devices, including Tablets, PCs and Smartphones. In addition, it is predicted that at least a further billion people will follow and comment on London 2012 via social media sites such as Facebook and Twitter.
Changing Digital Landscape
"Since the Beijing Olympics in 2008 so much has happened in the digital world" commented Mike Taylor from Digital Media Jobs. "Tablet devices like the iPad didn't even exist in 2008 and yet for 2012 they are going to be a very popular way of watching and keeping up to date with all the action.
"Digital is an exciting sector to be in at the moment as there is constant innovation and change. If you are looking to recruit in the digital sector then I encourage you to be quick off the mark and be the first to take up our 2012 free job posting offer. After all, in a competitive world no one likes being second or third!"
For further in information about the free 2012 job postings visit: http://www.digitalmediajobs.com