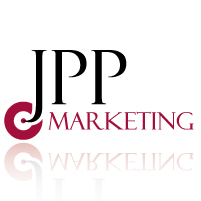 Google Adwords® offers companies the opportunity to raise their visibility and effectively measure the performance of their investment in terms of sales, leads and revenue, allowing them to justify their advertising budget with real data and results.
Limassol, Cyprus (PRWEB) March 15, 2012
On 2nd February 2012, Cyprus search marketing agency and Google Adwords® Certified Partner, JPP Marketing attended the first ever Google Travel Forum in Greece. The event was held at the impressive venue of Athinon Arena, where key Google executives gave insights into the growth of internet usage in particular with regards to travel and tourism.
The audience was comprised of hotel managers and executives, travel agents, holiday operators and other key businesses from the Greek and Cypriot tourism and travel sector. Much emphasis throughout the session was placed on the importance of technology during travel booking as well as social media and sources of user generated content such as Trip Advisor on influencing travelling choices and decisions.
The two guest speakers of the event were Dr John-Ioannis Kent who gave an in-depth account of his travel industry career and also brand strategist Peter Economides who spoke about rebranding a destination such as Greece.
Entertainment followed with the rock band Onirama as well as an excellent show from popular Greek singer Sakis Rouvas.
There were also success stories showcased from Greek travel and tourism businesses which had successfully used Google Adwords® to raise awareness and grow their business through both search and display advertising to attract quality clients and sales.
In 2010, Cyprus emarketing agency JPP Marketing Ltd first announced its status as the first and currently only Google Adwords® Certified Partner in Cyprus and as a result, was invited to this key event.
Julia Papageorgiou, Director of JPP Marketing, says: "The certification provided by Google is very important for us, as it shows clients that we have the skills and knowledge required to set up, manage and optimize their campaigns properly and that our expertise and commitment to ongoing training is verified by Google."
Commenting on the benefits of using Google Adwords® to market a business , Julia says: "The financial crisis which has affected the travel sector and the wider global economy has only served to increase demand in our sector. Google Adwords® offers companies the opportunity to not only raise their visibility, but to target their ads to the exact customer segments that are the most profitable and appropriate for the business so this is very appealing in the current economic climate. It also allows you to effectively measure and track the performance of your investment in terms of sales, leads and revenue, allowing you to justify your online advertising budget with real data and results."
About JPP Marketing Ltd:
Founded in 2008, JPP Marketing is a Cyprus emarketing agency providing search engine optimization (SEO), paid search marketing, advanced web analytics, social media optimization, website design consulting and complete emarketing strategy planning. JPP Marketing has several international clients operating in a variety of industries, including, financial services including forex, travel and tourism, professional services, leisure and real estate.
Julia Papageorgiou, Director and founder of JPP Marketing Ltd is an experienced strategic marketer, and holds a BA Hons in Management Studies and an MSc International Marketing Management. She is also a Chartered Marketer, a Google Adwords® Qualified Individual, a Google Analytics Qualified Individual and holds an Emarketing Professional Award from the Chartered Institute of Marketing in the UK.
In 2010, JPP Marketing became the first Google Adwords® Certified Partner agency in Cyprus. This can be verified on the Google website here: https://adwords.google.com/professionals/profile/org?id=011994101764325185819&hl=en_GB.
For further information: visit http://www.jppmarketing.com , email info(at)jppmarketing(dot)com or telephone +357 25368222.